Why Michael Che Doesn't Want a Girlfriend from the Showbiz Industry
The 'SNL' host claims that it's "too much work."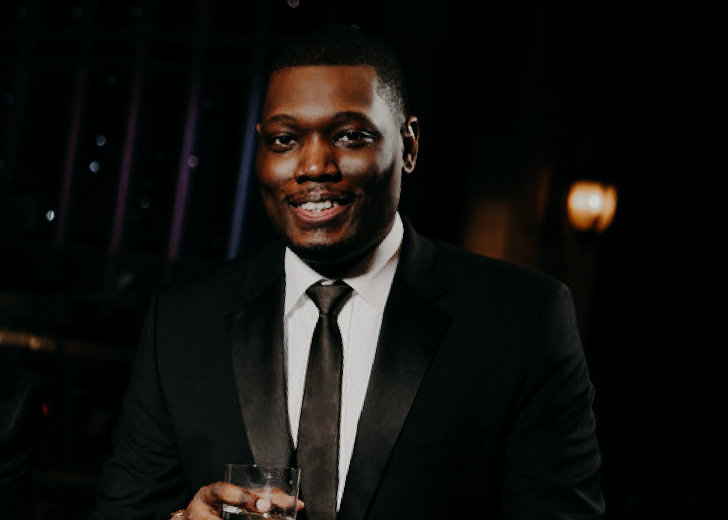 Michael Che recently established on the record that he does not want to be romantically involved with a celebrity. 
In the May 29, 2021, episode of The Howard Stern Show, the host Howard Stern asked Che if he ever felt like he should marry someone famous.
"Absolutely not! You can have them all," Che bluntly replied.

Michael Che during a December 2018 Saturday Night Live episode. |  Source: YouTube/SaturdayNightLive
Michael Che Would Not Date a Celeb
Poking the Saturday Night Live host some more, Stern asked him why and teased him further, saying that it was a great idea. Che couldn't disagree more. 
Che did go on to defend his opinion. He explained that famous relationships have always seemed miserable to him.
In his perspective, it is that much harder for celebrities who are already commanding substantial attention from the press on their own to come together and be together as a normal couple.
For two famous people to get together, combine forces of attention, and press, and constant scrutiny, it's hard. It's a very very hard thing to do. 
Dating A Celeb Was Too Much Work
He re-established that this was more of a personal opinion. He acknowledged some celebrities had found love and beautiful relationships, and that was absolutely lovely. 
Che, for one, thinks dating a celebrity is too much work.
That being said, he also established how it was rather hard for him to find a girlfriend from outside the industry because of the lack of security, the paparazzi, and whatnot. 
For someone to handle a normal relationship in such conditions would be "exhausting" and "rough." Taking all that into consideration, the SNL host would rather be with somebody normal from outside the entertainment business. 
A Celebrity Called Out Michael Che's Dating App Etiquette
Despite his explicit disinterest in getting paired up with someone famous, he has been called out by 'Married to the Mob' founder Leah McSweeney for his dating app etiquette. 
McSweeney dedicated an entire episode on her Improper Etiquette podcast to paint Che as an arrogant and disrespectful D-list celebrity. Evidently furious, she even called him names.
Che allegedly met McSweeney on a dating app, and in the course of their conversation, he was very rude to her and treated her like she was "a stupid [explitive]."
Che's Side of the Story
After the podcast, Che reached out to Page Six with the history of their interactions, and it told a different story.
Long story short, their conversation was somewhat one-sided, with McSweeney doing most of the talking, but when she didn't get the replies she expected, she made statements alleging he hated her because she was white.
Eventually, Che put an end to the texting relationship on January 2.
In the text, he bluntly stated that he did not want to meet her because she made strange declarations looking for a reaction. He was not interested in finding out the real-life equivalent of that behavior. 
Even after all the accusations, the comedian took everything in stride and let the facts do the talking. 
Michael Che Won't Be Babysitting Colin Jost's Baby
Well, it's not that Che is a lousy babysitter; quite the opposite if we were to take the comic for his word. It's also not that Che has something against babysitting famous babies either. 
However, during a recent appearance on The Tonight Show, he affirmed that he would not be babysitting for Colin Jost and Scarlett Johansson's baby Cosmo anytime soon.
But Che, who had been babysitting his nieces and nephews since he himself was a baby, was not the kind of guy that enjoyed babysitting. 
"Babies are fun for like a second," the stand-up comedian said before adding, 
You know they don't do much after you've looked at them and they just staring at you trying to keep their head on straight. It's like 'get this wiggly thing away from me.
That being said, he said he might just be open to caring for baby Cosmo—if the parents approve of it, that is. 
Che's secret: "I just let you cry until you're sleepy."