Martha Plimpton once wanted to marry and start a family — a look at her life now
Plimpton has dated prominent actors like Late River Phoenix and John Patrick Walker. However, she never actually got around to marrying any of her former partners. Although that may change soon.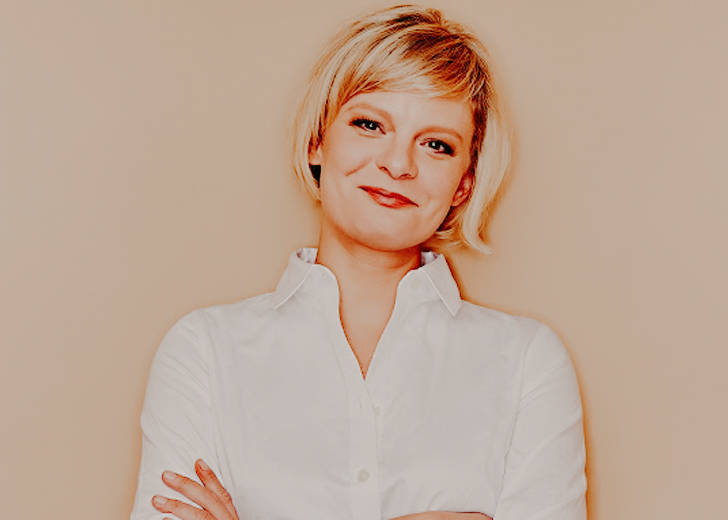 Martha Plimpton may have been playing a granny on-screen, but she has never started her own family in real life, although that may change soon. 
Plimpton has dated quite a few men in the past. Some of the most prominent ones include actors like late River Phoenix and John Patrick Walker. However, she never actually got around to marrying any of her former partners.
Martha Plimpton Might Settle Down Soon
It is not like she will never get married, quite the opposite is true, actually. The 50-year-old actress has admitted that she does want to settle down eventually. It is just that in her life, a lot of other things have always taken precedence and somehow the idea of marriage has been pushed to the back. 
I would like to settle down and get married and have a family, and I probably will very soon. But for me, I guess, other things always seemed more important.
Reportedly, the last romantic relationship she was in was with a mysterious non-actor man. The two also took a trip together to India. 
Martha Plimpton Is An Active Abortion-Rights Activist
Plimpton is the co-founder of a non-profit organization called  A Is For. The organization works towards reproductive rights and ending the stigma associated with abortion. Plimpton and the other artists are extremely passionate about this right.
She also wears a scarlet letter A for all her interviews. In a YouTube video, she revealed the reason for this. The letter represents that abortion is a part of healthcare and a safe procedure at that. Moreover, she stated that just because a woman gets pregnant, she does not become the property of the state. Hence, women should be allowed to make that decision for themselves.
In an interview with The Guardian, she was asked about the recent vote in Alabama to ban abortion. She expressed how enraged she was about it. More than anything, she was terrified for the women of the country because it would not be restricted only to Alabama. 
Martha Plimpton Was Slammed for Her 'Best Abortion' Comment
Back in June 2017, the Goonies actress made a comment in a Q&A session at a #ShoutYourAbortion event that caused a huge uproar a couple of months later. She said that she had her first abortion in Seattle back when she was 19 and added, 
Notice I said 'first'...and I don't want Seattle — I don't want you guys to feel insecure, it was my best one. Heads and tails above the rest. If I could Yelp review it, I totally would. And if that doctor's here tonight, I don't remember you at all, I was 19. I was 19, but I thank you nonetheless.
It was the "best abortion" bit that caught fire. Now, Plimpton did not mention who was the father to the fetus, but it remains public knowledge that Martha Plimpton was dating River Phoenix, Joaquin Phoenix's brother, when she was 19. 
Martha Plimpton and River Phoenix shared screens in multiple movies, the most famous one being Running On Empty.
Martha Plimpton Has Accomplished A Lot From A Young Age
Born in the world of showbiz, her main priority has always been her career. No wonder she has a plethora of achievements to prove that. 
In 1996, she was nominated for the prestigious Joseph Jefferson Award for Actress in a Supporting Role in a Play for her role in The Libertine. In 2001, she was nominated for the same award in the category of Actress in a Principal Role in a Play for Hedda Gabler. 
In 2007, she was awarded the Drama Desk Award and the Outer Critics Circle Award for her exceptional performance in The Coast of Utopia. For the same performance, she was also nominated for the 2007 Tony Award (New York City) for Supporting or Featured Actress in a Play.
In 2008 and 2009, she was also nominated for two Tony Awards (New York City), one for Supporting or Featured Actress in a Play for Top Girls and another for Best Performance for a Featured Actress in a Musical for Pal Joey.