Mariska Hargitay's Blissful Life with Husband Peter Hermann and Kids
Mariska Hargitay and her husband Peter Hermann have been together for almost two decades.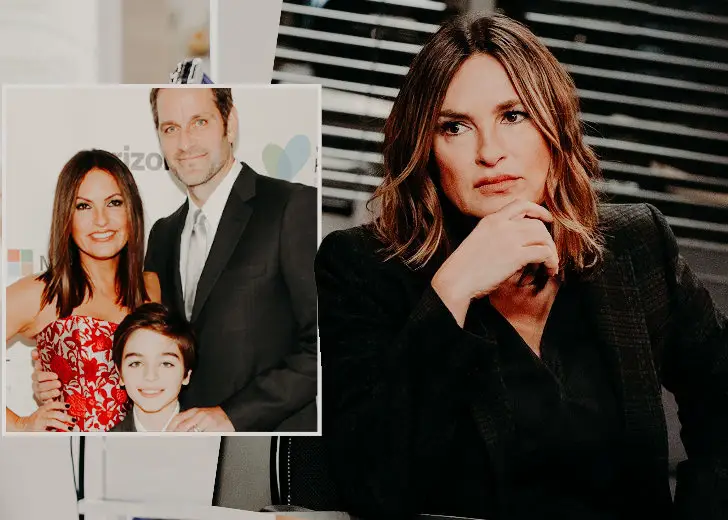 Mariska Hargitay, a fan-favorite television detective, has portrayed the role of Olivia Benson on Law & Order: Special Victims Unit since the show premiered in 1999. Her husband, Peter Hermann, played prosecuting attorney Trevor Langan in a recurring role in the crime drama.
Recently, the actress had an ankle injury after falling at a Hamptons screening of Black Widow while leaving. She was then rushed to Southampton Hospital along with her husband Hermann in the ambulance.
Hargitay ended up with a bandaged leg after spending many hours there and her husband was by her side throughout.
The celebrity power couple has always stood by each other in tough times for decades now. 
The pair is blessed with three children in their seventeen years of marriage, and they have only strengthened their relationship.
They have also offered us insights into their family life via social media throughout the years. In fact, fans are fascinated with their incredible love story and picture-perfect family.
HollywoodMask has brought you exclusive information about the pair, including their first meeting, their children, and their marriage secrets.
Where Did Mariska Hargitay and Peter Hermann Meet?
Although Law & Order: SVU is not popularly known for its romantic quotient, there was an off-screen love story that stole our hearts.
Hargitay and Hermann first met as co-stars on the sets of the crime series during the second season in November 2001. 
To break the ice, the actress attempted to crack a joke, but "he didn't think I was funny," she revealed. A few months later, things improved significantly when the couple became immersed in a discussion centered around religion.
That's when Hermann invited the actress for their first date ever, suggesting they go to church together. "I just about passed out when I saw him there," Hargitay recalled in a 2015 interview with InStyle. "I thought, That's my husband."
Hargitay's emotions were running high throughout the church ceremony, and she began sobbing. While her husband assumed she was moved by the service, the truth was that she was overwhelmed with the realization that he was the perfect one for her. 
Decades later, the Emmy-winning performer elaborated about her feelings, of that day, to TODAY in 2019. Hargitay said she cried because she was experiencing something she had never experienced before, but she knew what it was.
When you're a little girl, your parents and your grandparents and everyone goes, 'When you're in love, you'll know.' And I did.
Married for 17 Years 
The lovely couple got married at the Unitarian Historical Chapel in 2004. The celebration was peppered with several personal touches and sentimental details.
Hargitay dawned a stunning blush-colored Carolina Herrera gown as an ode to her mother, the late Jayne Mansfield.
The strapless dress held a treasure trove of heartfelt details that included the groom's initials and wedding date engraved in the lining, and a locket that had smiling portraits of her mother and grandmother rolled up into the layers. 
On the other hand, Hermann looked amazing in a black suit paired with a white shirt. 
Proud Parents to Three Children
Two years after their wedding, the pair welcomed their firstborn, August, on June 28, 2006, when the actress was 42 years old.
She suffered from gestational diabetes during her pregnancy, which resulted in the baby's increased birth weight and an emergency c-section delivery.
A few years later, they adopted two children, a daughter, Amaya Josephine, and a younger son, Andrew Nicolas. He was adopted not long after newborn Amaya was welcomed to the family.
Their lawyer contacted them to inquire about Amaya and to advise them that a two-month-premature newborn boy was up for adoption.
They eventually became parents to Andrew in just two days and named him after their close friend who passed away. 
Hargitay revealed to Good Housekeeping in 2014 that adoption was always in the cards for them. She remembered Amaya's birth mother saying to her it felt right, and she was the mother of the child.
August wanted siblings, and Peter and I both envisioned this big family because we both come from that. Plus, we just had so much love to give.
As of 2021, the family of five has been living happily in a beautiful home in Hampton.