Black Widow Star Scarlett Johansson's Sense of Humor Comes from Her Parents
'Black Widow' superstar Scarlett Johansson inherited a stinging sense of humor from her father.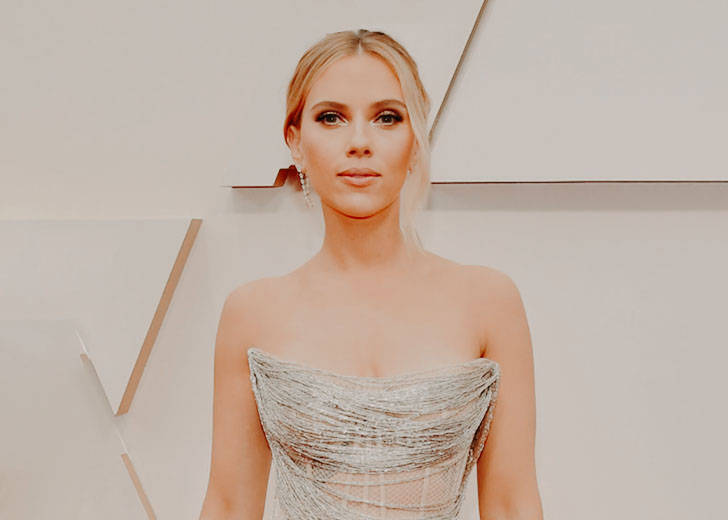 Black Widow superstar Scarlett Ingrid Johansson, who has appeared in several comedy movies, has a wicked sense of humor, courtesy of her dad. 
In a recent interview with The Gentlewoman, when talking about her twin brother Hunter, who is three minutes younger than him, she said: "Those are very important minutes."
The actress has a knack for transforming any conversation into a comedy routine. Her Black Widow co-star, Rachel Weisz, can attest to this as Johansson made her constantly laugh during shooting.
Weisz remarked: "She is very funny, bawdy even. Unpretentious. Always making jokes on set." 
Johansson attributes her sense of humor to her Danish father, whose wit added to their family vibe of siblings constantly teasing each other, and she and her older brother encouraging others to do something foolish. 
The actress used to organize shows, parties, and even fake restaurant orders during her younger years. She would harangue her twin brother to start a restaurant, make a menu, and charge people to get stuff from the kitchen. 
Not only that, but Johansson also assigned science projects to family members. "I guess that was before Google, so people really had to figure it out," she said.
The performer didn't let them off the hook without a fight, demanding reactions, white coats, and fireworks.
Johansson grew up as one of the youngest of four siblings. Her parents, Karsten Johansson and Melanie Sloan, first had Adrian and Vanessa, and then the twins: she and Hunter.
Johansson's Brutally Honest 'Avengers: Endgame' Joke
If you're a Marvel fan, then you know that Johansson's character Natasha Romanoff, aka Black Widow, died in 2019's Avengers: Endgame.
Black Widow sacrificed herself to recover the Soul Stone from the planet Vormir, frustrating her fans worldwide because of her exit before a final showdown against Thanos, the big-bad of the saga. 
In October 2020, the 36-year-old attended a virtual fundraiser event for Democratic Presidential nominee (now President) Joe Biden and Vice Presidential nominee Kamala Harris (now Vice-President) with her Avengers co-stars.
In one trivia segment during the event, Paul Rudd, aka Ant-Man, questioned the two teams, "Who did T'Challa pass the Gauntlet to? Was it Shuri, Spider-Man, Ant-Man, or the Hulk?"
Although fans would remember it was Tom Holland's Spider-Man, one member of the group had the best response.
It was non-other than Johansson herself. "I wasn't there, so ... sorry," the Black Widow star jokingly said.
'Black Widow' Releases July 2021
Directed by Cate Shortland, the Marvel Studios' action-packed spy thriller Black Widow is all set to release on July 9, 2021. The movie stars Scarlett Johansson, David Harbour, Florence Pugh, and Rachel Weisz as the leads.
Per Marvel's official website, in the movie, Johansson's character is forced to reckon with a dangerous conspiracy linked to her past.
Natasha (Johansson's character) must contend with her past as a spy and the shattered relationships she left in her wake, long before becoming an Avenger. 
The superhero film is a prequel to Avengers: Infinity War and a sequel to Captain America: Civil War. It is the Marvel Cinematic Universe's twenty-fourth film and the first of its 'Phase Four' films.