Lena Hall Once Said That Being Married to Her Husband Was Her 'Favorite Thing in the World'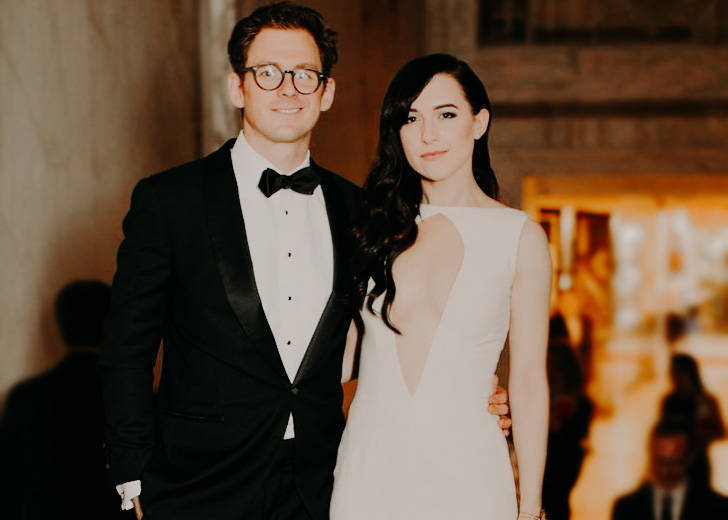 American actress Lena Hall may have conquered hearts with her gay roles, but she is straight and happily married in real life. 
In fact, she is head over heels in love with her husband Jonathan R. Stein and feels that her relationship with him has been special since the very first day she met him.
The Snowpiercer star even took to Instagram once to mention that being married to her husband was her "favorite thing in the world."
Hall said this on the occasion of the couple's first anniversary on May 27, 2020.
"1 year has gone by so fast. Being married to you is my favorite thing in the world," Hall wrote on her Instagram post. She noted she knew he was someone special from the moment she met her. 
"Here's to the laughter that continues to fill the walls of our house," she penned at the end of her caption.
The post featured had an adorable picture of the actress and her real estate agent husband, which was presumably from the day of their wedding since both of them donned wedding dresses.

Lena Hall and her husband Jonathan R Stein's on their wedding day. (Photo: Jonathan R Stein/Instagram)
On that same day, the actress's husband Stein also took to Instagram to post a candid snap. The duo was in their wedding dresses and passed loving gazes at each other while holding each other's hands.
The heartwarming words in the captions read, "Happy first anniversary to the most talented—and patient—woman I've ever known."
Jonathan remarked that every day with his spouse could only be described as a gift and shared he would do his best to earn each of them.
Both the posts were well-received by the fans, and they also dropped messages on the comment section to congratulate and adore the couple.
One fan commented, "Happy anniversary to the both of you! You are such a perfect looking couple, and I love this photo of you both."
"Patient is an understatement! Love you bubs," another fan chimed.
Lena Hall and Her Husband's Wedding 
The power couple has been together since the mid-2010s.
According to Trendy Bride, the two first met at the Bowery Hotel Lobby after getting to know each other through a dating app. Their first date was followed by a long walk in the evening around lower Manhattan.
On Christmas eve of 2018, Hall was surprised to see her then-boyfriend down on bended knees.
They were enjoying their time on a dock overlooking the sunset in Bermuda when Stein proposed to her with a gorgeous three and a quarter carat vintage 1920s diamond ring.
Hall took to Instagram to announce their engagement. 
He said he wanted to take some really nice photos at sunset before our fancy Christmas Eve dinner... He got down on one knee and I lost it (emotionally). I said yes, OF COURSE! Best Christmas ever and for the rest of my life!
The following year, the couple exchanged the wedding vows inside The Unfinished Church in Bermuda in the presence of two witnesses and an officiant on May 27, 2019. 
For the wedding, the gorgeous actress wore a strapless lace ball gown and held white flowers. Her partner accompanied her with a plain white shirt paired with a white tuxedo and formal black pants.