Are Korean Actors Lee Kwang Soo and Lee Sun Bin Still Together?
Popular K-Drama actor Lee Kwang Soo started dating Lee Sun Bin in 2018.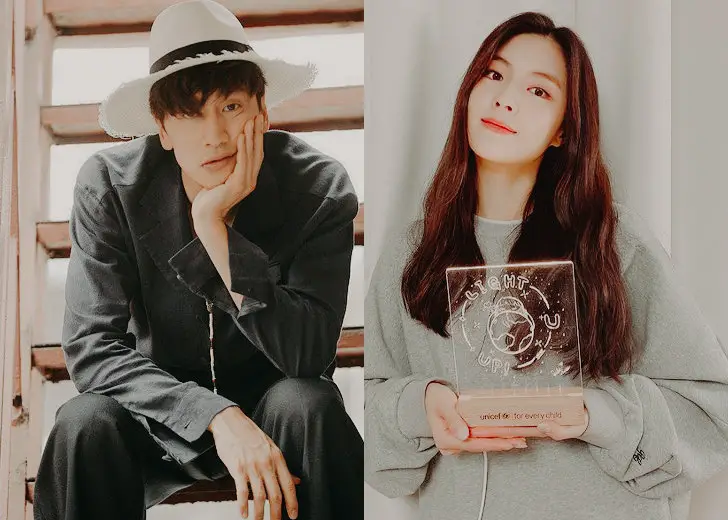 K-Drama actor Lee Kwang Soo is known for his sense of humor, but the last thing he would joke about is his love life. 
According to reports, Lee Kwang Soo's girlfriend, Lee Sun Bin, first crossed paths with him on the sets of their K-Drama, Running Man in 2016. One thing led to another, and their on-screen chemistry turned into a real-life romance. 
Who Is Lee Kwang Soo Dating?
Lee Kwang Soo has been dating fellow actress Lee Sun Bin for about four years as of this writing. So, when did Lee Kwang Soo start dating Sun Bin?
The couple had first met each other while shooting an episode for Running Man back in 2016. In the episode, both of them expressed their interest in each other, and this on-screen interest sparked an interest off-screen as well. 
Although that's how their story began, they did not start dating right away. 
In 2018, TV Report (via. Allkpop) revealed that Kwang Soo and Sun Bin had been dating for five months.
Sun Bin had shared that Kwang Soo was her ideal man and actively expressed affection for him. Kwang Soo did not miss an opportunity and expressed equal interest in her. In fact, he joked they would get married in a week.

Lee Kwang Soo with girlfriend Lee Sun Bin on 'Running Man' (Source: Soompi)
TV Report also declared that Kwang Soo frequently took Sun Bin to gatherings. At the events, he always introduced her as his girlfriend.
In acknowledgment of the report, his agency, King Kong by Starship, confirmed their relationship with a statement that read, "Lee Kwang Soo and Lee Sun Bin, who met on Running Man, have been dating for 5 months."
Besides that, in 2020, when questioned about his relationship, the actor laughed and replied that things were going well, even though they got little time to spend together. 
Lee Kwang Soo Left 'Running Man' after 11 Years
Running Man helped Soo find not only his girlfriend but also huge recognition in the industry. He had been on the show for over ten years, since signing to the show in 2010. 
In an interview with Ilgan Sports, he stated that he planned to be a part of Running Man for as long as it is on air. He acknowledged that the show had given him a lot and made him what he was. 
Further, the K-Drama actor spoke of the nervousness he felt when he won the Best Supporting Actor for his role in Inseparable Bros at the 56th Baeksang Arts Awards in 2020.
I was very nervous, and I also honestly hadn't expected it at all. It was such an honor just to be nominated, so I went to the ceremony with the aim of just celebrating, and I was so surprised. It was unbelievable and I got choked up.
He also explained that he had watched the video of him receiving the award way too many times. In fact, more people were congratulating him on the award than had ever wished him on his birthday. 
Despite his dedication to the show and the love he garnered, he got compelled to leave the show following a foot injury he suffered in February 2020. He had been in a rehabilitation phase after he fractured his right ankle, but since the injury didn't heal completely, he stepped down from his role. 
The channel airing the show SBS and the agency King Kong by Starship both released a statement regarding his departure. As per the statement, Soo's last recording would be aired on May 24, 2021. 
The talented actor has done many other K-dramas besides the show. Some of these include Live, Busted!, Hero, Hit The Top, Hwarang, The Sound of Your Heart, Entourage, Dear My Friends, Descendants of the Sun, It's Okay That's Love, among others. 
He has also been a part of movies such as Sinkhole, The Pirates: Goblin Flag, Collective Invention, A Dynamite Family, and so on.