Lee Goldberg & his wife are soulmates who first met in pre-school
Meteorologist Lee Goldberg is a loving husband who shares a marital bond of over two decades with his wife, Jessica. The two met each other in pre-school. After a long-time friendship, they began dating, and as of now, they are married and are parents of two.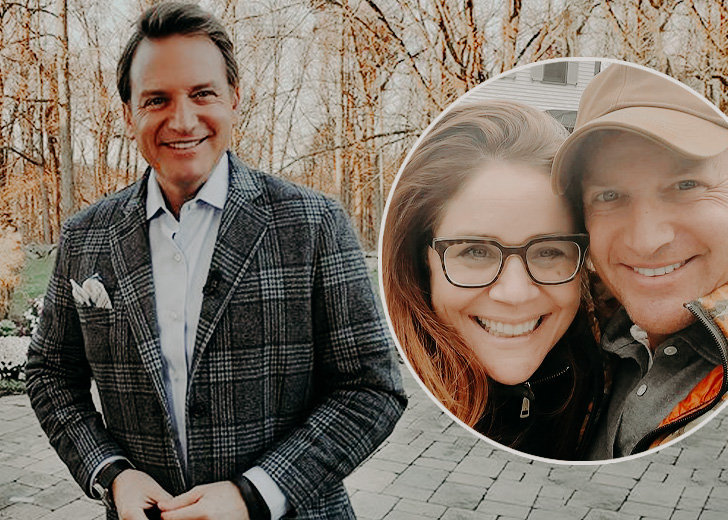 WABC-TV's chief meteorologist, Lee Goldberg, has been very fortunate to find a wife with whom he can share the trials and tribulations of life. He and his wife, Jessica Goldberg, have known each other since their school days. Later, they shared their wedding vows, and as of now, they have a marital bond that has lasted over two decades.
Lee & Jessica Met Over Four Decades Ago
The Goldbergs' love story dates back to their pre-school days. The now-married couple first met each other around 1975, when both of them attended the same school.
They became good friends and stayed in touch with each other. Their friendship, however, turned into a romantic relationship when the meteorologist asked her out on a date in 1986. Jessica said yes, and the rest, as they say, is history.
Twelve years after their first date, on August 16, 1998, the duo took the most significant step in their relationship and legalized their bond by getting married.
A fine example of their amazing marital life can be witnessed through Lee's Twitter post from August 16, 2019. It was the day of their 21st wedding anniversary, so he posted some lovely pictures alongside a heartfelt caption.
21 years of marriage. 33 years since our first date. 44 years since we sat next to each other in our nursery school class photo. Lots of history, a perfect present, and I'm so fortunate to plan the future with such a special person. Love you Jess. Happy Anniversary! #lifepartner pic.twitter.com/ycMrBvfqk1 — Lee Goldberg (@LeeGoldbergABC7) August 17, 2019
The Goldbergs have Two Children
The meteorologist and his wife are blessed with two children—a daughter named Emily Goldberg (born on May 28, 2000) and a son named Ethan D. Goldberg (born on February 15, 2002).
The father of two usually shares updates on his kids' education. For instance, on June 23, 2020, Lee proudly shared moments from his son's virtual commencement ceremony as he joined North Eastern University's class of 2020.
Likewise, on August 22, 2020, the weather forecaster shared an emotional post as his daughter returned to complete her studies at Syracuse University after a six-month break due to COVID-19.
Apart from that, he flaunts family pictures from their vacation and festive celebrations. For instance, on August 8, 2020, he shared some lovely images of the family of four where they could be seen relishing their vacation time at Bar Harbor, Maine.