Everything You Wanted to Know about Samuel L Jackson's Wife LaTanya Richardson
LaTanya Richardson Jackson is the wife of Samuel L. Jackson. She also executive produced the 2020 documentary series 'Enslaved,' starring her husband.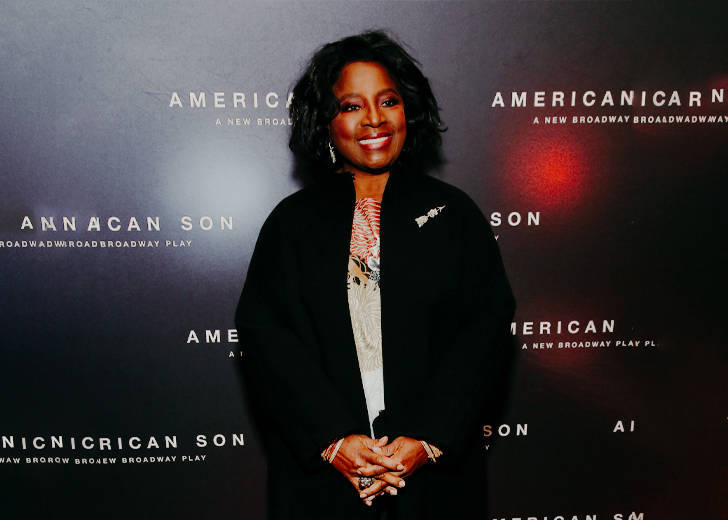 LaTanya Richardson Jackson, Samuel L. Jackson's wife, has been a multihyphenated force in the industry for several decades. Together, the power couple have a daughter, Zoe Jackson, who is a director and producer.
An actress herself, Richardson partnered with her husband to produce and release Enslaved (2020), a hard-hitting documentary that explores four-hundred years of human trafficking from Africa to the New World.
How Did Richardson And Jackson Meet?
Following  Martin Luther King, Jr.'s assasination in 1969, Jackson, who was entrenched in the Black Power movement, locked several board members in a campus building for two days to protest against the way the college's operated. This act led to his expulsion. 
He re-entered the college two years later, after working as a social worker in Los Angeles. That was when LaTanya Richardson met Jackson. She studied theater at Spelman College, a sister college of Morehouse College where Jackson studied marine biology.
The two ran into each other at a theater club but didn't start going out until later. Explaining the reason behind it, Richardson, in an interview with The New York Times, said:
Sam was not part of my circle. I was a theater snob; he loved movies.
Forty Years Of Marriage
After a decade of knowing each other, Richardson and Jackson got married on August 18, 1980.
Richardson shared the story of how their marriage came to be on The Graham Norton Show after Jackson's comment of not being able to recall any proposal-related memory. He had said:
I don't remember it actually [proposing]. I do remember you having some invitations in your hands and saying, 'this is when this is happening.'
The actress explained that her grandfather was ill at the time and wanted to walk her down the aisle. He was worried for her as she was his only unmarried grandchild.
My grandfather is very ill and he's going to die and he is very concerned that we are not married. So, we have to get married now. So that he can walk me down the aisle. Now you have to ask him if you may marry me and then you have to ask me will I marry you. And you did.
On August 2020, the couple celebrated their 40th marriage anniversary. Jackson took to Instagram to mark the occasion and left a heartfelt message for his wife.
Their Daughter Is a Producer and Director
Two years after their marriage, in 1982, Richardson and Jackson welcomed Zoe Jackson, their only child. After attending Vassar College, Zoe started working as a film and television producer.
Some of Zoe's productions are food competition series such as Top Chef, Top Chef Jr., and Top Chef Duels. She was also involved in Netflix's Sugar Rush and worked as the supervising producer on Project Runaway.
Along with her production team for Top Chef, Zoe was nominated for the Emmy Award for 'Outstanding Reality-Competition Program' on two separate occasions. Her other nominations include 'Outstanding Producer of Competition Television' at the Producers Guild of America Awards, again for Top Chef.
Though she did not follow in her parents' footsteps to be an actor, she did have a minor role in the 2007 film, Too Saved.
Richardson and Jackson's Secret to Marital Bliss
Richardson and Jackson have been together for fifty years - and are married for forty years. The couple shares great chemistry and are partners in work, not just life.
They have opened up on the depth of their relationship on numerous occasions. 
Richardson, while speaking to Radio Andy, said:
Me and my husband, we forgive a lot. We don't really forget but we try to put it on a shelf that's not like a 'everyday remember' but forgive and amnesia - move on.
Jackson also spoke on the subject with Today, while attempting to debunk the idea of celebrity marriages being harder.
Marriages fall apart all over the place. Marriages fall apart on projects and suburbs. Doesn't matter where you are, you know, doctors have the same problem, lawyers have the same problems.
Richardson and Zoe Encouraged Jackson to Enter Rehab
The Django Unchained actor has been open about his history of substance abuse.
Jackson struggled with alcohol and drug addiction for a long time. In 1991, he hit a new low when he passed out on the kitchen floor surrounded by drugs.
Richardson checked him into a rehab facility the very next day - and threatened to leave him if he didn't complete his required stay at the center. She opened up about her decision to The New York Times.
I threatened to leave him if he didn't see the rehab through. I knew I couldn't leave this boy I admired so much. But I resented him too. I hated it when he slurred his words. A wife hates to see her husband be weak.
Jackson was under the assumption that his acting skills wouldn't be as good if he wasn't high but, he went through rehab for their sake.
The Pulp Fiction star later showed his appreciation for his wife and daughter for helping him get over his addiction in his 2018 BET Awards acceptance speech.
They found me passed out on the floor after I left somebody's bachelor party and put my ass in rehab the next day and supported me and pushed me and give me a reason to get up and chase it day after day.
Jackson also expressed his admiration for his wife for sticking with him through his substance abuse days. He said:
She could have just taken Zoe and walked out and been done with me. But she didn't. That's a greater love than I will ever know. Because I don't know that I would have done that.
'Enslaved' By Work
Aside from being a great wife and mother, Richardson is also a partner to Jackson in work. The married couple worked together on Enslaved, a 2020 documentary/mini-series that explores matters pertaining to the Atlantic slave trade.
The series is co-presented by award-winning author and journalist Afua Hirsch and three-time Emmy award-winning filmmaker Simcha Jacobovici. Richardson is a producer of the show and has actively participated in its making.
In an interview with Medium Popcorn Podcast, Jackson explained what it was like working with his wife on a project, crediting her for helping separate the good parts from the bad. He remarked:
We go out, we shoot stuff, and I do things, and we put them in front of her, and she can eliminate, you know she can separate the wheat from the chaff. And that's a very good thing.
Richardson's Acting Career & Net Worth
Like her husband, Richardson is also an actor. Throughout her career, she has appeared in over fifty movies and television productions.
She appeared as Mama Mabel in Marvel's Luke Cage (2016-2018), Diane Pierce in Grey's Anatomy (2017), and Lt. Dee Ann Carver in Blue Bloods (2014-2015). Some of her other works are Show Me a Hero (2015), The Fighting Temptations (2003), and 100 Centre Street (2001-2002).
Richardson received a Tony award for her performance in the Broadway play A Raisin In The Sun.
On top of being a successful actress, Richardson also has experience in producing and directing. She has directed the 2000 movie Hairstory and produced Enslaved in 2020. According to Celebrity Net Worth, the actress is worth $10 million.