Inside Kyren Wilson's Married Life with Sophie Lauren ━ Two Adorable Kids
Kyren Wilson teaches his sons to play snooker in his leisure.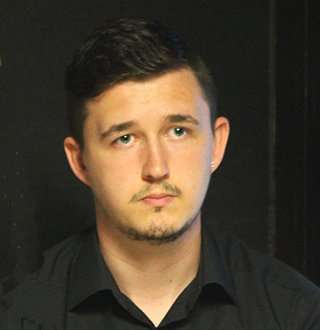 Kyren Wilson is happily married to his long-time partner, Sophie Lauren.
The professional snooker player tied the knots with his girlfriend back in 2016, a year after their first child's birth. Since then, he has been relishing his married life and parenthood. 
Parents to Two Kids
Wilson started dating his now-wife, Sophie Lauren, in 2009.
After a long dating relationship, the duo finally decided to exchange wedding vows in September 2015. However, they had to postpone the wedding due to the birth of their first child, a son named Finley Wilson. 
Finley was born on February 15, 2015. Only after he turned one, Wilson and Lauren married one another. They had initially planned to wait a whole year to let their son grow enough to enjoy the occasion and also to save a little more.
As per the plan, they tied the wedding knots on June 5, 2016. They welcomed their second son, Bailey Wilson, on September 8, 2017.
Know More: Tampa Pitcher Chris Archer Stats Explain Alluring Contract And Staggering Salary
Gifted Wife a Range Rover on 4th Anniversary
Wilson makes sure to make his wife feel special, especially during anniversaries. The Bristol native surprised his wife with a special gift for their 4th anniversary.
He bought her a white Range Rover and shared the news through his Instagram on May 31, 2020. In the caption, he disclosed the celebration was a little early to make his wife feel extra special.
Wilson's love for his partner is undoubtedly his reciprocation towards her devotion and affection for their family. Whenever Wilson is away from his house for no matter how long, Lauren looks after the kids and manages everything.
She also manages a clothing store, Soph and Co. The shop for kids' clothing started running in August 2019. 
Discover: Stuart Bingham's Cute Adorable Family With Wife Is A Gem! From Married To Kids & House
Wilson Trains His Sons in Leisure
Kyren, born on December 23, 1991, has a handful of successes in the snooker world. As of May 2021, he has won four ranking competitions and two non-ranking competitions. He won the title of Championship league in 2021.
His uprising dominance in the snooker field is the fruit of his lineage with the games since childhood. He started playing the game, albeit casually, from the age of six. And it looks like he wants to pass his legacy to his children as well. 
Whenever he gets a break from competitions, the 2019 German Masters winner teaches his sons to play at a small pool table at their Kettering home.
By his confession, the kids enjoy learning proper cue action, techniques, and bridge hands. In April 2021, he told BBC that he would be back to training them after the World Championship.
With the World Championship, I have not been able to dedicate as much time to them as I would have liked. When this is over it is a bit of family time.