Kristi Lee Values Daughters As The Most Important Things In Her Life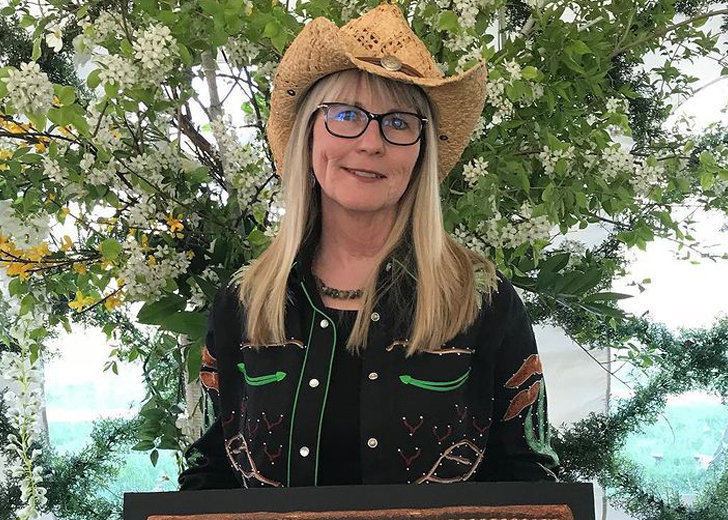 Kristi Lee from The Bob & Tom Show had not been very fortunate regarding her husband and married life.
But she got the two most precious gifts of her life from her failed marriages — her daughters Ava Marie Ritz and Sophie Ritz. And being the incredible mother that she is, her daughters are her main priority.  
Kristi Lee Has Two Daughters From A Previous Marriage 
In a YouTube video, Lee shared that she had been married three times in her life.
She did not have any children with her first two husbands, Thomm Malaby and Jack Woodlock. That being said, she gave birth to children with her third spouse, Adam Ritz. 

Kristi Lee celebrating Christmas Day with her daughters Ava and Sophie Ritz in 2021. (Photo: Instagram)
She also acknowledged that her third husband was nice, but things got ugly between them, so she called it quits.
Even so, they are good friends and sometimes go on vacations together for their children's sake.
In the same video, she discussed that, like most mother-daughters, she too loves going to Disney Land, having movie nights, and spending as much time together as possible with her daughters.
And Ava and Sophie are admittedly the most valuable things in her life. 
Her older daughter Ava is into fashion, marketing, and photography. In fact, Ava has an entire Instagram account dedicated to photography.
And being a proud mother, Lee has always encouraged Ava and asked her fans to appreciate her daughter too. She once took to Twitter to tell the world about her daughter's photography skills.
Lee further revealed that she used to date a lot before because she felt as though she did not get enough love. However, that was a long time ago.
She is now happily dating a man named Andrew R. Gilbert. She timely posts pictures with her boyfriend on Instagram.   
Kristi Lee's Professional Journey as a Single Mother 
Lee is best known as the news director of the nationally syndicated radio show The Bob & Tom Show.
However, not many people know that her first full-time job was at WRTV, where she worked as a television engineer.
She was also a part-time disc jockey for WFBQ Q95. Later, she began her full-time radio career on The Bob and Tom Show in 1988.
The television personality was also a sideline reporter on ESPN and ESPN2 and covered lacrosse and auto racing events. In the 1990s, she was the sideline reporter for the NBA's Indiana Pacers.
In January 2016, Lee had announced that she was leaving The Bob and Tom Show. However, soon enough, the show announced that Lee would return to the show in July 2016.
In an interview with BoomerTV, the 61-year-old host confessed that her primary motivations for returning to the show were a desire to find her own voice as an interviewer and create her own brand.  
The single mom also has a lifestyle podcast called Kristi Lee Uninterrupted, which debuted in 2016.
She invites famous or slightly famous people to her podcast and discusses their experiences and the fascinating stories of their lives. The podcast has 100 episodes as of now, but there has not been a new episode in almost 3 years now.