How Karan Brar Is Keeping Cameron Boyce's Legacy Alive After His Death
'Jessie' star Karan Brar has contributed to various philanthropic causes like his late friend Cameron Boyce.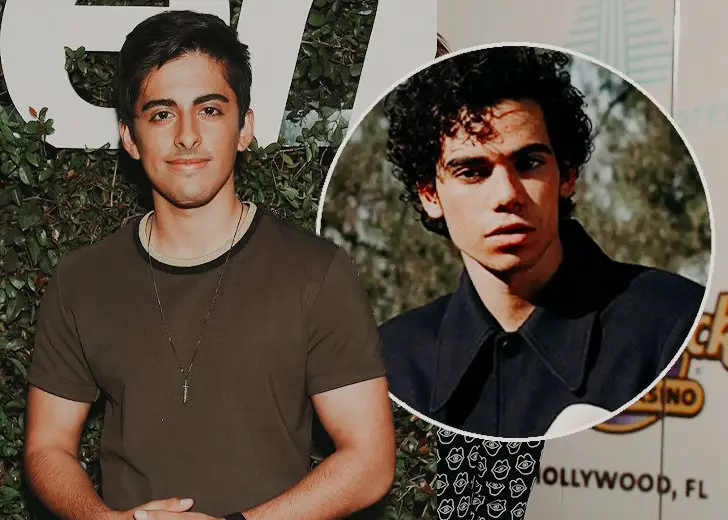 Karan Brar and Cameron Boyce both found a foothold for their acting career at a young age through Jessie. Having spent years together filming Jessie and its sequel Bunk'd, the two grew as close as brothers.
Because of their special relationship, Brar was deeply affected when Boyce died of a seizure in 2019. In a May 2021 interview with Teen Vogue, he described Boyce's death as an event that destabilized his entire life but ultimately helped him grow and become someone Boyce would have wanted him to be.
I think losing Cameron shifted everything in my life on its axis, and that was incredibly destabilizing... I think it made me someone who is getting better at taking care of himself.
During the time of Boyce's death, Brar, Boyce, and Sophie Reynolds were roommates and extremely close friends. Both of them expressed how heartbroken they were about losing Boyce. Brar took to Instagram, calling Boyce the greatest thing that ever happened to him while Reynolds referred to him as "my family, my person, my heart."
While Boyce was alive, his love for charity was well-known. He involved himself with multiple projects that aimed to bring positive changes.
During the 2018 Annual Thirst Gala, he was honored with the Pioneering Spirit Award. When he accepted the award, he urged people to contribute their resources so that clean drinking water could be made available to communities around the world.
After his death, several people have been inspired to continue the noble cause, and Barr is one of them.
The Cameron Boyce Foundation
Following Boyce's death, the Cameron Boyce Foundation was established to honor his charitable spirit and to continue his legacy. The foundation works towards reducing gun violence as well as curing epilepsy through digital campaigns, programming partnerships, and financial support.
Brar is a part of the foundation, serving on its advisory board. Aside from his involvement with the foundation, the Jessie star is also following in the footsteps of his late friend, lending his voice as a celebrity ambassador for the Thirst Project in an effort to end the global water crisis.
Brar is passionate about helping people with mental illness and those around them. To better contribute to the cause, he works actively to spread awareness and reduce stigma around it.
The Bunk'd actor has also taken a stand with immigrants, sharing his story to celebrate the seventh annual Immigrant Heritage Month in June 2020.
Karan Brar: Relationship, Girlfriend, and Personal Life
Brar exited from Bunk'd in 2018 and has continued acting in movies and TV shows. Throughout the years, he has appeared in productions such as Pacific Rim: Uprising (2018), Cleopatra in Space (2020-2021), Mira, Royal Detective (2020-2021), and Youth & Consequences (2018-2021).
As for his personal life, he often shares snippets of his life with his fans but has remained tight-lipped about his personal matters. It's not known whether he is single or has a girlfriend. Several people have also speculated that the actor could be gay.
But putting the matters of his relationship aside, Brar continues to honor Boyce with his philanthropic efforts. He even marked Boyce's recent birthday on May 28, 2021, by posting a video of him, Boyce, and Reynolds messing around.