Does John Boyega Have a Girlfriend? A Look into His Dating Life
John Boyega has been rumored to be dating Maggie Carrie from 'Love & Hip Hop'.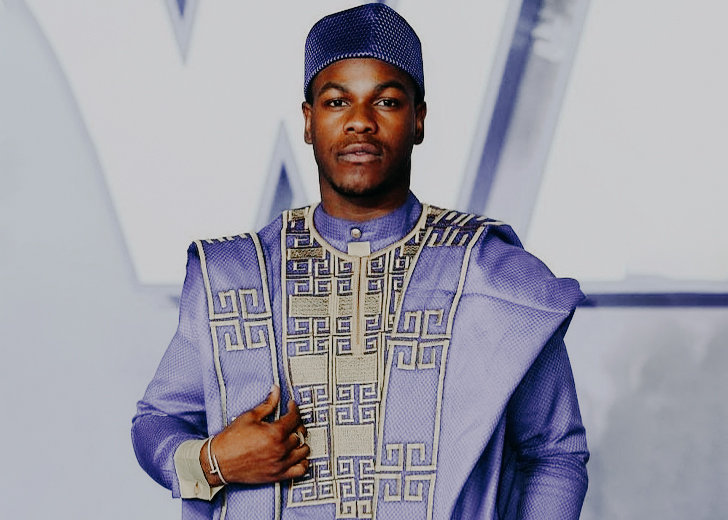 John Boyega and Love & Hip Hop star Maggie Carrie have been rumored to be dating after posts on their social media seem to show the two at the same place around the same time.
The first of the posts were uploaded on March 28 with both Boyega and Carrie posting a funny video and picture respectively captured on a private jet. While the interior of the jet looks very similar, the same could be said for many jets. What convinced the two's fans of their relationship was their next post the following day.
Boyega and Carrie both shared pictures of themselves on a very similar looking lush beach. While there are no pictures of the two together and their relationship is speculation, many have pointed out their matching colored clothes as well as them following each other on Instagram.
Carrie was previously in a relationship with rapper Maino. The two even appeared together on season 9 of VH1's Love & Hip Hop: New York. She announced their breakup in 2019 via her Instagram.
After erasing all of their pictures together, she wrote on her Instagram story once again that she was no longer with Maino.
Stop telling me what to do on social media! I'm making it known that I'm not attached to him publicly for a reason. Don't tell me nothing. That's not my *****! Said it two weeks ago. Saying it again.
Fame Sabotaged Boyega's Previous Relationship
While Boyega hasn't spoken about his love life lately, he had previously shared how his fame had put an end to one of his relationships. The actor shared his story on The Graham Norton Show.
Back before Star Wars: The Force Awakens came out, he was in a relationship and his then girlfriend only found out about his stardom after spotting a billboard of him holding a light saber in Times New Square. The Pacific Rim star said things got awkward between them afterwards and their relationship ended.
Boyega revealed more about the incident when he appeared as a guest on Live with Kelly and Ryan.
I mean it wasn't a direct dumping, it just kind of sabotaged the situation… It was just a little bit awkward. 
The British-Nigerian actor remained single ever since rising to prominence. He was previously rumored to be dating fellow Star Wars actress Daisy Ridley, but the two were just close friends.
During his appearance on BBC Radio 1Xtra, Boyega shared he wasn't sure what he was looking for in a partner. He said his thoughts on an ideal partner were being redefined every single day and he was more inclined to think that it was about him and the other person first, and hopefully things work out.