Inside Justin Siegel's Married Life, Age, Net Worth, and Profession
Justin Siegel was previously married to actress Emmy Rossum for a year and a half!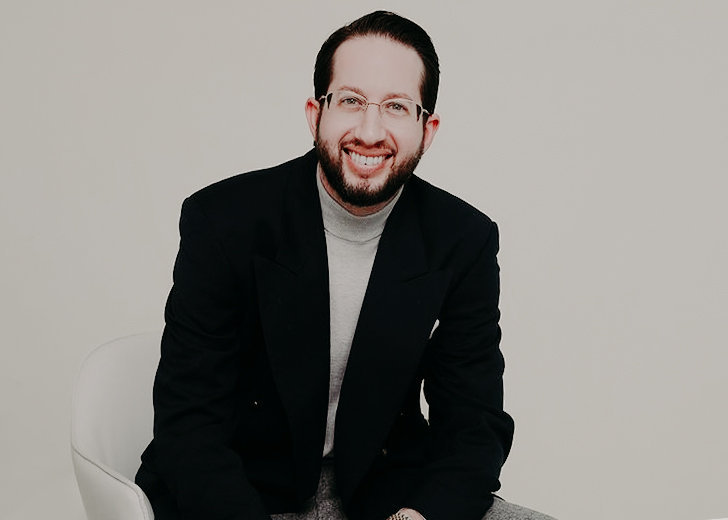 Music executive Justin Siegel first came to the limelight after the revelation of his secret wedding with actress Emmy Rossum. Interestingly, the revelation of the marriage was brought into the limelight with the news of a divorce.
Siegel's Love-Life Surfaced after Filing for Divorce
When Siegel was married to his actress ex-wife Emmy Rossum, he managed to keep his personal life details private. But his secretive relationship came to light after their relationship had turned sour, and it was in the process of divorce.
According to New York Daily News, the Chief Operating Officer of ROKiT tied the knot with Rossum in February 2008. Before the wedding, they had dated for a year.
However, their wedding could not last long — the music executive filed for divorce from the Shameless actress, citing irreconcilable differences, after a mere year and a half of secretly being married.
In April 2012, HuffPost magazine even hinted that Rossum's alleged romance with Counting Crows frontman Adam Duritz might have invited the differences between the former couple.
Siegel and Rossum's divorce was finalized in December 2010, denying the spousal support that Siegel had requested while filing for divorce. However, he did receive a pay of $57,500 from Rossum to equalize things.
In May 2017, the actress Rossum tied the knot with the screenwriter, Sam Esmail. She gave birth to her first baby in May 2021.
He Is Presently Married to Tiffany Marie Brannon Siegel
After his divorce from Rossum, Siegel found his now-wife, Tiffany Marie Brannon Siegel, who comes from a strong literary and art background. He first met Tiffany through a mutual friend named Lisa Spies at Soho House Los Angeles in 2014.
They continued to date each other after their 2014's date until he proposed to her for a wedding in Malibu on April 15, 2018. In between, they had already proposed once and also had a short breakup.
The two finally got married on September 27, 2018. The wedding ceremony was held at St. Andrew's Church Mells, England, whereas the reception took place at Babington House in Somerset.
The power couple enjoyed a month-long safari in Africa for their honeymoon and continuously spent a week in Mykonos and Santorini before heading back to the UK.
Presently, the pair is together and enjoying their married life. 
He Has a Degree in Bachelor of Music
Siegel was born on August 25, 1981, in the United States of America. His father's name is Ned L. Siegel, and his mother's name is Stephanie Moak Siegel. 
According to his LinkedIn profile, the Los Angeles Metropolitan Area resident completed his high school diploma from St. Andrews School in 1999. In the same year of high school graduation, he joined Berklee College of Music, where he completed his Bachelor of Music and Music Business in 2003.
In 2016, Siegel enrolled at the prestigious University of Cambridge to study Philosophy, History, and Theology. He completed his studies in 2018.
Parallelly, he also studied at Covenant Theological Seminary to attain a Master of Arts - MA degree in Theology/Theological Studies, starting from 2017 to 2019.
Siegel Has Been Involved In Various Professions
Over the years, Siegel has earned huge experiences by working in several firms, organizations as well as by running his own business.
His LinkedIn profile suggests that he first worked as Director of A&R at A&M Records in December 2003. There he worked directly under music industry legend and longtime mentor, Ron Fair.
Three years later, he moved to Geffen Records and worked as VP of A&R until July 2008.
After that, he served as a president at The Siegel Group USA from August 2008 to August 2010. As a president, he produced and A&R'd albums from talented actress Leighton Meester and Canadian pop duo Carmen and Camille.
In Jan 2014, he took over the duties of Sr Director of Content at ROK Mobile company. He worked there for over 3 years till February 2017.
Following that, he wore the hats of co-founder, president, and CEO at Bahamas Breast Cancer Initiative Foundation, Rola Records, and ROK Vision, respectively. He is associated with the named firms to date.
In addition, Siegel has been working with ROKiT Group, a global venture capital conglomerate, since October 2018. He stepped into the company as Chief Content Officer in October 2018, and in April 2019, he got promoted as Chief Operating Officer. His work with ROKiT Group is based in Pacific Palisades, CA.
Besides all that, he actively co-hosts a political podcast named Down the Middle: A Political Podcast with Rob Leifer. He also acts as the producer of the podcast.
How Much Is Siegel's Net Worth?
Siegel hasn't been vocal about his wealth so far, which keeps the figure of his net worth private.
However, his association and engagement in various works and professions are major sources of his income. And with years of working, he must have definitely earned decent net worth.