Julius Peppers and Girlfriend Claudia Sampedro Aren't Married but Are Raising Kids Together
Julius Peppers is in no rush to marry his girlfriend Claudia Sampedro.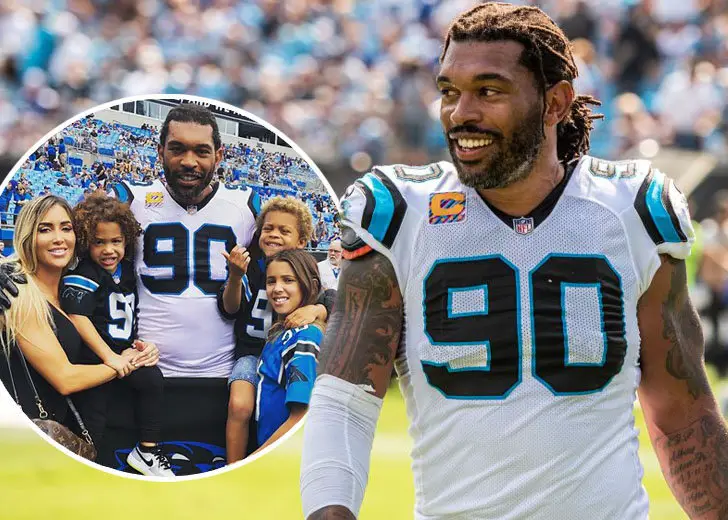 Julius Peppers is an American former football defensive. He has been in an enduring relationship with his model girlfriend, Claudia Sampedro, with whom he shares a kid.
Having a robust relationship, he is is no rush to get married to his son's mother.
Peppers and Claudia Sampedro's Relationship
Green Bay Packer's former footballer and Sampedro met at a party in 2014 and began dating shortly. The Cuban model featured in the WAGS Miami series in 2016 for being the defensive end's better half.
In an interview with Bustle in October 2016, she gushed about her relationship with Peppers. She assured her fans that their romantic connection was in great shape.
Sampedro is an executive director of Monat, a multi-level marketing company.  
They Have Differing Views on Marriage
In November 2016, Sampedro had a conversation with Peppers regarding marriage, which was aired on WAGS Miami. The sit-down, however, became awkward when the footballer shared his opposing views.
She candidly pitched that she wanted to further the relationship, get married, and be husband and wife, like her parents, who had been 'together for 30 years.' 
Peppers unabashedly shared that he did not take the pressure of getting married and was content with where the couple was in their relationship.  
I like the space we are in right now; I like where we at. I don't feel like we need to put any extra pressure or any expectations on it when it's good right now.
Ever since the conversation aired on WAGS, they have not had another conversation about marriage.
Their Son and Kids From Past Relationships
Peppers and Sampedro welcomed a son named Amaresito on September 21, 2015, one year after being together. Besides their son, they are parents to their kids from previous relationships.
Sampedro has a daughter named Keana, who was born in 2008.
And Peppers has a son named Elihjan from his earlier relationship with girlfriend Lia Ames. Elihjan was born on March 18, 2014, after Peppers split with Ames in May 2016. He provides $8000 per month in child support.
As a blended family, the couple maintains a close relationship with all children and features them frequently on their Instagram accounts. 
Besides Ames, Peppers was romantically linked with Solange Knowles in 2008 and was dating shoe designer Angela Simmons in 2010.
His now-partner Sampedro, on the other hand, was dating Reggie Bush.