Juan Williams' Perfect Family With Wife And Grandchildren
With their kids married, Juan Williams and his wife, Susan Delise, have stepped into the grandparenting game, and by the looks of it, they are loving it.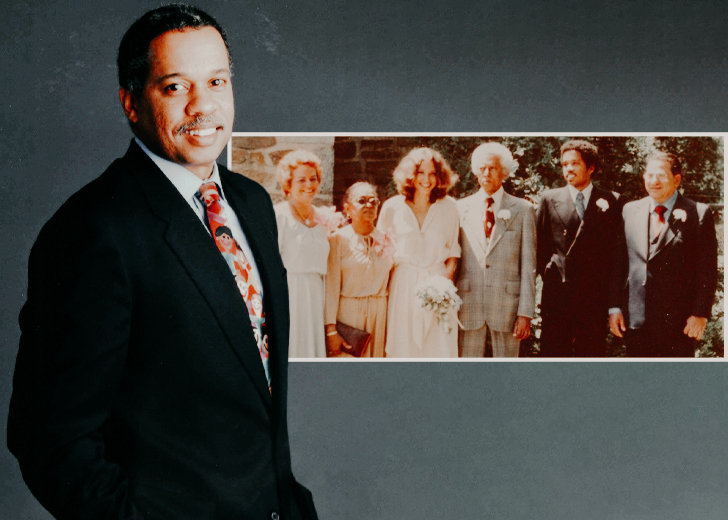 Political analyst and TV personality Juan Williams has been successful in creating a beautiful family for himself, despite his busy schedules. The award-winning journalist has been happily married to his spouse, Susan Delise, for over four decades. The couple shares a daughter and two sons.
With their children married, the couple has stepped into the grandparenting game, and by the looks of it, they are loving it.
A Picture Perfect Family
The TV personality loves sharing pictures of his beautiful family on Facebook. 
On May 29, 2016, on his son Tony's wedding, Williams posted a heartwarming picture of his family. 
Present in the picture was Juan, his daughter Regan with her husband, twin granddaughters, grandson, youngest son Raffi, his wife, and the newlywed couple. Capturing three generations together, the picture was a treat for the eyes.

The Williams family in Tony Williams Wedding. (Source: Facebook)
On July 2nd, 2016, following his son's wedding, the anchor posted a throwback picture of his own wedding from 38 years ago. 

Juan Williams and Susan Delise's wedding. (Source: Facebook)
The Joy Of Being A Grandfather
In countless of his photos, the journalist has featured his grandchildren, and by the looks of it, the anchor loves spending time with the little ones. 
The first time Williams shared a picture of his grandchildren was on July 2, 2015. In the picture, Juan and Susan each carried one of their twin granddaughters over their shoulders, with Raffi carrying their grandson.

Juan Williams, Susan Delise, and Raffi Williams carrying Juan's Grandchildren on their shoulders. (Source: Facebook)
Another adorable picture the journalist posted of his grandchildren was on September 11, 2018, to promote his newly released book. In the picture he posted, his granddaughters were seen holding his book 'What the Hell Do You Have To Lose?'

Juan William's granddaughters holding his book 'What The Hell Do You Have To Lose?' (Source: Facebook)
A Little About His Books
Talking about his career as a writer, Williams has authored eleven books in total. The first book published by the author 'Eyes on the Prize: America's Civil Rights Years (1954-1965)', published in the year 1987, was claimed as the best-selling companion of the award-winning documentary with the same name. 
Since then, the writer has written several books, among which 'This Far by Faith: Stories from the African American Religious Experience' acted as an inspiration to an eponymous documentary by the Public Broadcasting System.
In 2005, the author co-wrote a book with Pulitzer-prize-winning author David Halberstam. The author's latest book was 'What the Hell Do You Have To Lose?', which made its way to the stands in 2018.