John Cho's Wife Has Stood as a Pillar of Motivation in His Life
Almost 2 decades later, John Cho and his wife appear to be going strong.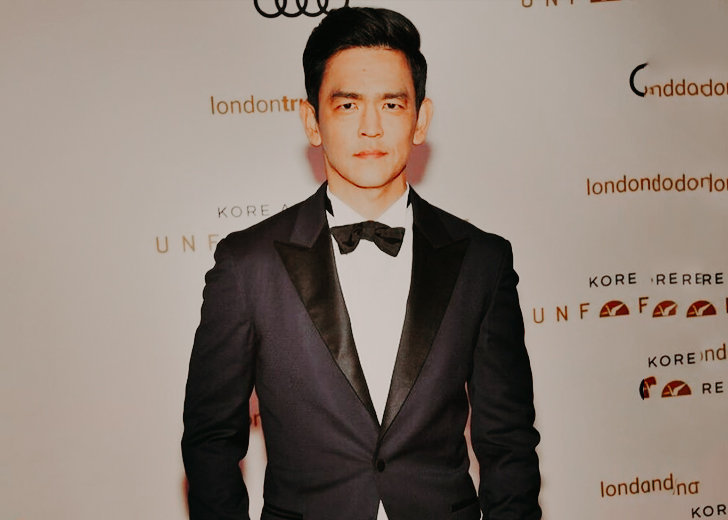 John Cho started his acting career with minor roles in films such as Wag the Dog and Bowfinger. His breakthrough came when he appeared in the teen romance comedy American Pie. 
He scored another hit with the 2004 stoner comedy Harold & Kumar Go to White Castle, as Harold. In the film, buddies Harold and Kumar (Kal Penn) go on a pot-fueled munchies trip that turns catastrophic. 
The comedy became a hit and spawned trilogies in 2008 with Harold & Kumar Escape from Guantanamo Bay and 2011 with A Very Harold & Kumar 3D Christmas. Cho also starred in the hugely successful franchise reboot of Star Trek in the sought-after role of Hikaru Sulu.
The actor continued to rise through the ranks, and in 2018, he made history as the first Asian-American actor to lead a contemporary thriller, Searching. 
Yoko Kanno, the composer behind the iconic soundtrack of the original COWBOY BEBOP anime will be creating the soundtrack for the new Live Action Series. Also confirmed...Cowboy Bebop is coming this Fall. #GeekedWeek pic.twitter.com/6lHZQcoFR6 — Netflix Geeked (@NetflixGeeked) June 8, 2021
Currently, he is promoting his upcoming live-action Netflix adaptation of the beloved anime Cowboy Bebop. In a promo, the 48-year-old actor debuted thick and voluminous hair that very much resembled the bad-boy protagonist character of Spike Spiegel. 
He started trending on Twitter because of it, and naturally, people are now curious about the star and his private life. 
Blissfully Married
The star is notoriously private when it comes to his personal life and does not talk about it much in his interviews. But in a 2015 interview with Glamour, he opened up about his wife and how she supported and inspired him. 
Cho has been married to Kerri Higuchi since 2006. He confirmed that they met at UC Berkeley, but only started dating once they came to Los Angeles.
The pair have two children together: their first child, a boy, was born in 2008, and their second child, a daughter, was born in 2013.
Higuchi is also an actress and has appeared as Dr. Elizabeth Chen on Grey's Anatomy, Jasmine Hu on Parks and Recreation, and she's even appeared on Scandal.
In the interview, Cho shared that his wife was an outstanding actress, and he had learned a lot from her. 
Cho also shared that his wife had inspired him to go to therapy. 
I think we try to protect our women, and I try to be the soldier in our family. So it's nice to have somebody I can be completely weak with, and it's for a specific time, and you don't have to go do anything with them after. 
The actor then delved into what he found appealing about his wife. He explained that her confidence and self-assurance were what he found beautiful because he was the complete opposite. 
Cho and his wife have been married for over a decade and a half and they appear to be going strong.