Jessy Schram Loves Doing Escapade Activities With Climber Boyfriend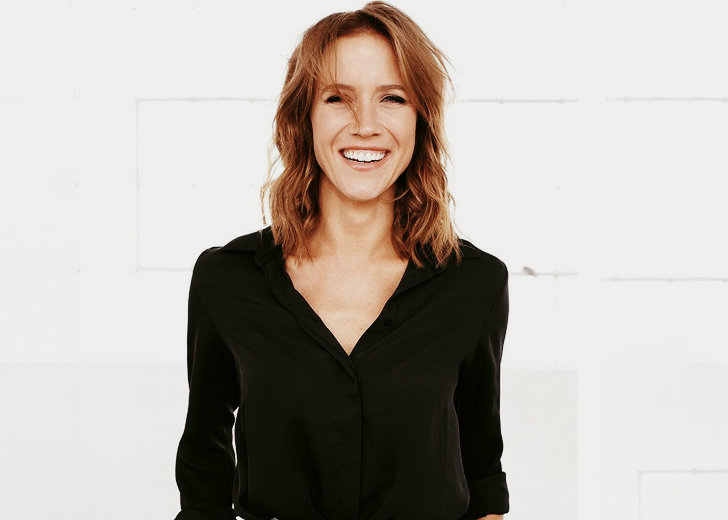 The multi-talented actor, model, and singer-songwriter Jessy Schram, loves the outdoors. If her Instagram feed is any indication, the Country At Heart actress is always down for some adventure, be it hiking through tough trails, climbing mountains, to surfing during warm summer holidays.
Sharing similar proclivity for such escapades is Schram's boyfriend Sterling Pierce Taylor, who himself is a professional climber. 
The duo of avid adventurers and daredevils love traveling together and don't shy away from pouring their love for nature and each other.
Jessy Schram's Partner Is A Rock Climber
The 34-year-old actress has a versatile career, from starting out as a child actor to churning melodic musical numbers to starring in several hit movies and TV shows like Veronica Mars, Once Upon A Time (2011), American Pie- The Naked Mile, among others.
But apart from the on-screen success, fans are also invested in the multi-talented lady's real-life story — particularly the adventure posts with thrill-seeking husband, Sterling.
The Swept Away singer seems smitten by her adventurous partner — often showing him with adorable words, especially during birthdays. 
It isn't known as to when and how they developed a romantic bond, but the two have been tagging each other since December of 2017. Ever since then, the girlfriend-and-boyfriend have several recurring photographs, most of which involve rock climbing. 
Speaking of Sterling, he is a climber and director who has scaled several rocky mountains all over the world, and this common interest in scaling tough trails might have brought the two closer together. 
Schram And Taylor Love Traveling Together
While both lovers have adventurous personalities and share a mutual bond, they have yet to make it official. But regardless, mountains, rocks, and seas have been increasingly bringing the two increasingly closer.
Judging by a few posts, it seems that their relationship started brewing with a couple of rock climbing sessions. As per this monochrome photograph dated February 23, 2018, the singer-songwriter ascends to the top of an arduous-looking rock, trying to make boyfriend Sterling proud of her climbing skills. 
It is apparent on both of their Instagram profiles that they admire nature's beauty. Whenever they travel together, the duo never forgets to take stunning pictures and tag each other once they post them. The duo also traveled to Mexico together in June 2019.
Schram Was Previously Linked To An Albanian Actor
While the beautiful model is dating Taylor at present, back in 2010, she was linked to Victor Gojcaj of Albanian-American heritage.
The pair also worked together in the 2010 movie, Unstoppable. While they were shooting the thriller film together, there were rumors that the couple was close to each other.
They were so close that even the cast thought they were dating or more than just friends. But nothing more has come from the rumor. 
Forgoing the past, as of 2020, Schram and Taylor have found the happiness they share, and even though the cute couple is yet to get married, their audience can feel their love owing to numerous stunning pictures.