A Look Back at Jessica Simpson and Nick Lachey's Fairy Tale Wedding and What Followed
Jessica Simpson and Nick Lachey were one of the greatest reality TV couples, and their fairy tale wedding holds a special place in the hearts of fans that rooted for them.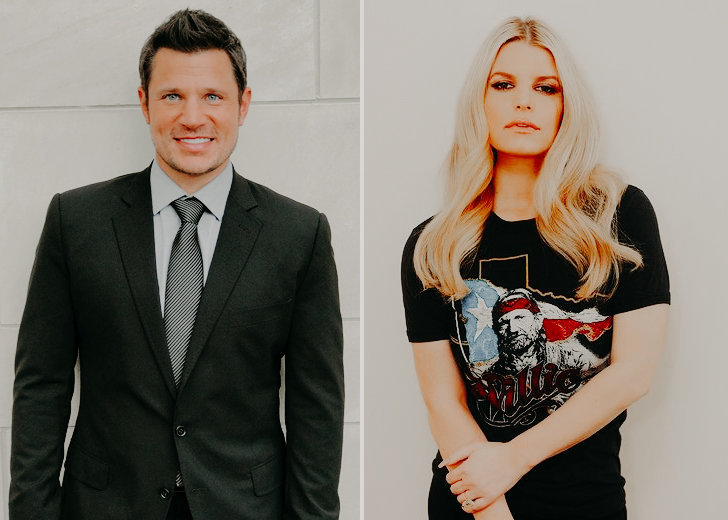 Jessica Simpson and Nick Lachey were the "it" couple of the early 2000s. 
They were introduced to each other at the Hollywood Christmas Parade in 1998. Lachey was part of the boy band 98 Degrees while Simpson had yet to release her first album. 
The couple eventually began dating and even bought condos in the same high-rise, two stories apart. Finally, after three years of dating, the pair tied the knot in 2002, and they spared no expense for their romantic wedding.
The special event was televised on VH1's All Access Celebrity Weddings special in 2003 and included footage of the entire wedding on an episode of their MTV reality show, Newlyweds. 
Even though they got divorced three years later, their nuptials will always be remembered dearly by fans who tuned in religiously to their MTV reality show. 
The Dreamy Wedding
The wedding was a traditional Christian ceremony held at the Riverbend Church in Austin in Simpson's hometown. With the help of celebrity wedding planner Mindy Weiss, the church was covered with hundreds of candles and pink roses.
The bride had arrived at the wedding in a 1937 Cadillac limousine with her mother and sister. She donned a white strapless beaded gown by Vera Wang, which was paired her gorgeous veil with an 11-carat Harry Winston pave diamond headband.
Simpson's friend, Brian Buchek, officiated the ceremony in front of 350 guests and a bevy of cameras, and the reception was held at Barton Creek Resort & Spa ballroom decorated with about 30,000 roses.
The dinner menu was equally lavish. The couple served Maine lobster bisque, spinach salad, and Southern crab cakes, while dessert included a five-tier cake, a carrot cake, a red velvet cake, a pound cake, and a chocolate groom's cake decorated with a Cincinnati bear claw representing Nick's favorite team.
Of course, the pop singers also incorporated music on their special day by serenading each other with songs they wrote. Lachey's bandmates performed their hit 'My Everything' for the bride while Simpson sang 'My Love' for him.
After the wedding, the couple honeymooned in Fiji.
The Devastating Divorce
The couple thought their fairytale wedding would last forever, but sadly in November 2005, they announced their divorce. 
In the new paperback edition of Simpson's 2020 memoir, Open Book, which features a new introduction and diary entries, Simpson got candid about her divorce from Lachey. 
In one handwritten entry, Simpson journaled that she was devastated and heartbroken when the former 98 Degrees singer began dating his current wife, Vanessa Lachey, less than a year later after their divorce. 
So, Nick, you're with another already? Seems that you forgot the love you spoke to me. I'm saddened beyond belief. Alone in the dark, with no one to call my own
According to Simpson, one of the factors that led to the end of her and Lachey's marriage was the reality show pressures and the fact that they were too young. But, although things didn't work out, Simpson claims that there are no hard feelings on her end. 
.