Biologist Jeff Corwin's Wife Natasha Soultanova Highly Contributed to His Career Success
Biologist Jeff Corwin's wife Natasha Soultanova has a massive role in his success.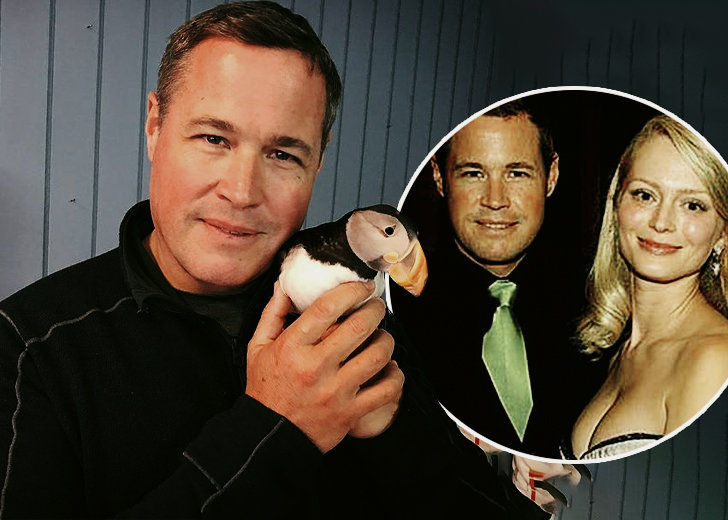 Jeffrey Corwin is a fan favorite wildlife biologist known for his animal conservation shows as Ocean Mysteries with Jeff Corwin and Alaska Animal Rescue.
But many of his followers might not know that his wife Natasha Soultanova had a massive role in his success. More so, his children also helped him in his career endeavors.
Natasha Soultanova Is Russian
Corwin's wife, with whom he has an enduring marriage of 24-long years, is Russian. The pair met while shopping in Havard Square in Cambridge, Massachusetts, in 1996. They dated soon after their first meet and got married after about three months.
Unlike her husband, Soultanova stays away from the spotlight. It is only known that she is Russian and was brought up in Germany.
The pair live in a lake house in Marshfield, Massachusetts.
Corwin's Daughter Help Him in Work
The animal enthusiast and Soultanova are the parents of two daughters — Maya Rose Corwin and Mariana Corwin. Their first daughter Maya was born in 2003, while their younger daughter was born in 2008.
Maya Rose graduated with honors in May 2021 and joined Temple University to study film. 
Corwin's daughters help him in his career pursuits, and he also them be part of his projects.
For instance, he attended the 2013 Radio Disney Awards with Maya and took his younger daughter Mariana to assist him in Bermuda's wildlife conservation project in August 2019.
Also, he shared with his Facebook followers on May 2021 that Maya helped him study whale sharks, release black-footed ferrets to their prairie home, and maintain their honeybee hives. 
His Wife Gave up College to Fund Him
Corwin's wife, Soultanova, has a spectacular impact on his life.
When they married, Soultanova was in undergrad, and the 51-year-old was in grad school; but they didn't have enough money to fund both. So, Soultanova gave up college to let the Norwell native complete his Master's in Science.
Moreover, she supported Corwin to live on an island off the Massachusetts shore for some time in 2009.
As per the interview with Bonappetit in 2009, the pair lived off the grid to let their daughters connect with nature
The island had no reliable electricity. But despite the hardships of living in such a place, the family thrived through each other's support. They even produced their food such as berries, vegetables, apples, and herbs on the 22-acre island. 
From lifting financial burdens to accompanying Corwin in every situation, his wife has indeed been his partner-in-crime and a staunch supporter of his dreams.