Inside Javicia Leslie's Personal Life — Does She Have a Partner?
The viewers should definitely get accustomed to hearing Javicia Leslie's name more often as she is the new lead of CW's 'Batwoman.'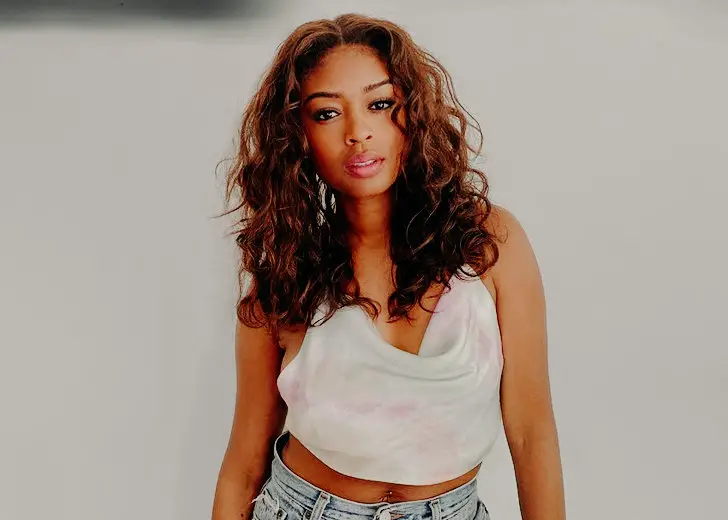 The conclusion of the first season of Batwoman not only witnessed the exit of the original star Ruby Rose, who played the lead role but the birth of an entirely new character. The makers came up with an even bigger surprise for the fans. In late 2020, DC revealed a brand new character Batwoman 2.0 dubbed as Ryan Wilder. 
The character is played by the talented actress Javicia Leslie. Let's find out more about the new superhero.
Who Is Javicia Leslie?
Leslie was born in 1987 in Augsburg, Germany. Her family moved to Maryland in the United States when she was very young, and she spent her childhood in Upper Marlboro near Washington D.C. With aspirations to become an artist, she moved to Los Angeles in 2012.
The actress landed her first-star role in the television film, Swim at Your Own Risk while still in the early stages of her career. She also appeared in shows including MacGyver, Chef Julian, and Prototype.
With her hard work and talent, she got the lead role in 2017 in The Family Business, a movie based on New York Times best-selling author, Carl Weber's crime drama book series. Leslie then got her first series recurring role in 2018 as Ali Finer, Brandon Michael Hall's sister, in CBS' God Friended Me. 
The actress was also featured in the lead role of Always a Bridesmaid, a romantic comedy movie written by Yvette Nicole Brown.
Apart from television and movies, she has several plays credited to her name including Seven Guitars by August Wilson, For Colored Girls by Ntozake Shange, and Chicago by Bob Fosse.
The CW's New 'Batwoman'
Leslie's new character Ryan Wilder is a lovable, messy, goofy, and wild, queer woman. 
Wilder spent years as a drug runner, avoiding the GCPD and covering her anguish with bad habits, since she had no one in her life to support her. She is a proud and open lesbian who has suffered many real-life LGBTQ-related problems including abuse, bullying, foster care, homelessness, and imprisonment. 
In a 2020 interview with NBC, Leslie mentioned Wilder has earned a sense of strength because of her history and it has influenced how she acts as a soldier for those who need her. 
Proud Member Of The LGBTQ Community
When Leslie was revealed as the next Batwoman, all set to flaunt the cape and cowl, she published a statement to accompany the casting announcement. 
She stated she is extremely proud to be the first Black actor to play the iconic role of Batwoman on television. "And as a bi woman, I am honored to join this groundbreaking show which has been such a trailblazer for the LGBTQ+ community," Leslie added.
In a December 2020 interview with Health, the 33-year-old actress confessed she hadn't come out to her mother before she took the revolutionary role. However, her mother understood and supported her.
Who Is Javicia Leslie's Partner?
While the actress likes to keep her private life under wraps, she has mentioned that she has a boyfriend in a few interviews.
In a 2020 interview with CBS New York, she revealed her partner was a member of the musical duo Jake & Papa. The band comprises two brothers—Jake Harrell and Cheyenne "Papa" Harrell.
She also said in the State of RE Podcast with FoReal Khalil and Professor DEAN that she and her partner have been together for a long time and that he is a trainer.