Jacinta Kuznetsov Age 30 Biography: Engaged Now, Jonathan Scott Reacts
Jacinta Kuznetsov couldn't wait to delve in their romantic ocean...had been dating in a steady way...it was only a matter of time before Jonathan Scott got down on one knee...found her perfect man...they finally decided to take their relationship to a new level...promising eternity with her...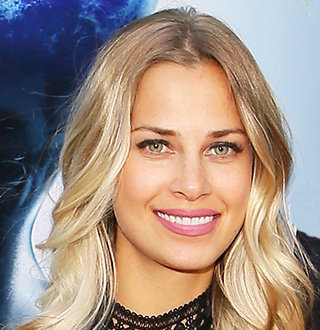 It was quite a surprise for people when Jacinta Kuznetsov revealed her engaged status just after seven months of breaking up with Jonathan Scott. So, how did Jonathan react to his ex, getting engaged at the age of 30? 
Jacinta Kuznetsov came to the spotlight after dating Jonathan Scott from Property Brothers in 2015. Some also know her as a producer for the TV series, Brother vs. Brother.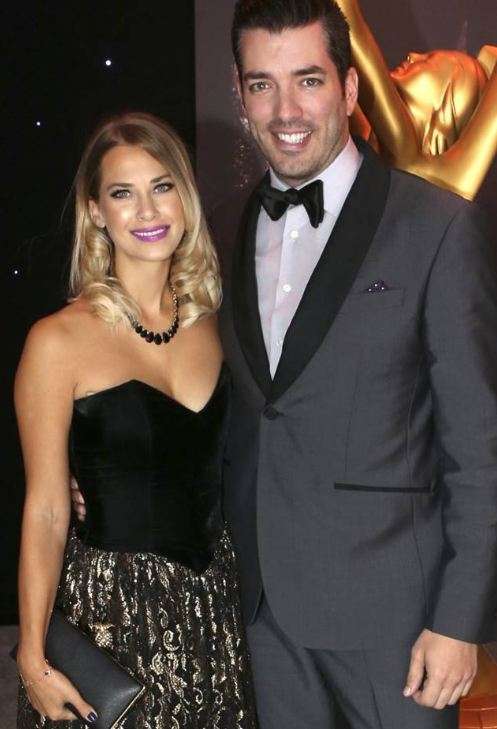 Age Of Formals: Jacinta and her former boyfriend Jonathan Scott at the 69th Primetime Emmy Awards at the Microsoft Theatre in Los Angeles (Photo: apimages.com | 17 September 2017)
You May Also Like: Maria Shriver Dating Beside Married Status! Has Boyfriend Or Engaged?
Jacinta embraces great respect and love for her parents that she doesn't hesitate to show off on her social media sites.
Jacinta Kuznetsov's Biography Reveals Immense Philanthropy  
Born on 14 July 1988, Jacinta Kuznetsov was raised in Canada where she worked as a producer on the Canadian music radio talk show 'The Strombo Show' carrying the nationality of a Canadian.
Jacinta Kuznetsov, age 30, is known for as a producer for Brother vs. Brother (2013) Reno, Set, Go! (2017), and Menu Match-Up (2017). During her time as a producer, she even worked for Scott Entertainment.
And the producer embraces a special value for feminism. She frequently takes to Twitter to show her support for the cause of women's rights. But her values don't end there as she talks for LGBT rights and global warming issues as well.
Her Twitter bio even calls out Sistering which is a charity that serves homeless and marginalized women around Toronto. Adding more to her philanthropy history, Jacinta also took part in the Women's March in Washington in 2017.
Read Also: Cristina Greeven Cuomo Bio: From Age & Wedding To Family Details On Chris Cuomo's Wife
Jacinta Kuznetsov's Experience While Dating Jonathan Scott
In fall 2015, Jacinta embraced all the limelight after getting introduced as Jonathan Scott's girlfriend. They met at a charity event and couldn't wait to delve in their romantic ocean with the two traveling the world together and Jacinta eventually working for the Brother's production company.
They had been dating steadily, and it was after Drew, Jonathan's brother, who got engaged to his girlfriend, which led to an assumption that it was only a matter of time before Jonathan got down on one knee as well.
Well, the assumption took a turn as Jonathan put the big news out that had people howling in surprise and questions. On 6 April 2018, Jonathan Scott, age 40, announced that the two had parted ways after three years of dating.
And no one knows what led to the breakup. They had a beautiful relationship, so the fans didn't take the news well, and to this day, Jacinta and her ex-boyfriend haven't cleared up the reason for their break up. And Jacinta didn't waste her time wallowing in sadness as she moved on and found her perfect man.
Jacinta Kuznetsov Got Engaged: What Is Jonathan Scott's Reaction?
It was seven months after Jacinta parted ways with Jonathan Scott that she got engaged to her new shark advocate boyfriend, Will Allen. They had been friends for years before they finally decided to take their relationship to a new level.
You Don't Want To Miss: 60 minutes' Lesley Stahl Is Married And Has Daughter! Biography In Detail
Jacinta was more than happy to announce her engagement on her Instagram as she talked about promising eternity with her new partner in November 2018.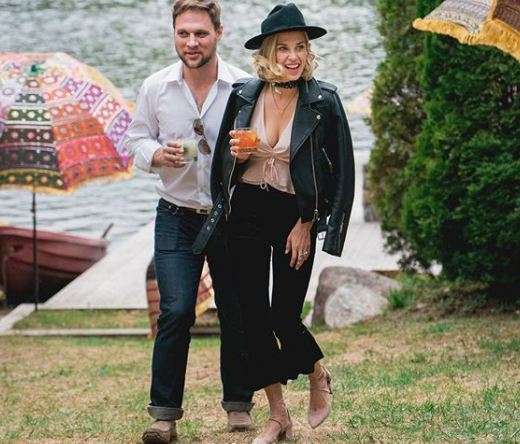 Getting Married Soon?: Jacinta and her fiance are seen walking together with cocktails on their hands (Photo: Jacinta Kuznetsov's Instagram | 14 November 2018)
And the proposal was quite a cheesy one as Jacinta revealed to Us Weekly in November 2018,
We went to the spot we met six years ago and at midnight, put a quote onto the sidewalk to remind people to love each other more.
How cute is that? Well, Jacinta is heading to get married to a romantic and people are curious about how Jonathan reacted to his former girlfriend getting engaged. If you think Jonathan might be heartbroken, he has confessed his feeling for Jacinta to have the best in her life, saying that he wishes his ex 'the very best always.'
Jacinta hasn't yet revealed when she will be getting married to her fiance, but they are doing their best to uplift their relationship as newly engaged people.