Israel Houghton's Current Wife Adrienne Bailon Is Not Responsible For His First Divorce
Israel Houghton is now in his second marriage after the confirmation of divorce between him and Meleasa. However, there were a few rumors saying that Adrienne was the reason that Israel's first marriage with his first wife came to an end. But, is there any truth to this? Or was this rumor just an attempt to make him and his wife look bad in front of his fans and admirers?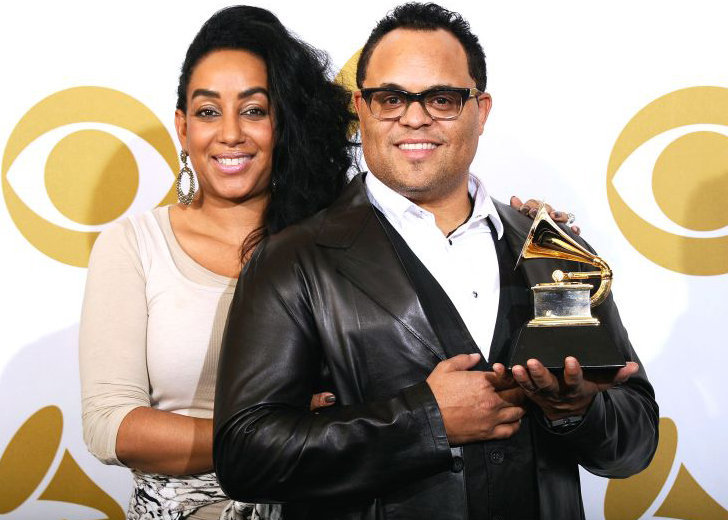 Israel Houghton, who was previously married to Meleasa Houghton, is now in a conjugal relationship with Adrienne Bailon, an American singer, actress, and television host.
Since the couple married just after Israel's separation from Meleasa, there were a few rumors hinting that Adrienne was the reason behind derailing the prolific worship leader's previous marriage.
But, is there any truth to that? Or was this rumor just an attempt to throw some dirt at the newlywed couple? Read to know more!
Israel's Marriage with Ex-Wife Failed because of Infidelity
The 'I'm With You/Be Still' singer had tied the knot with his former wife back in 1994. The two had three children from their marriage: a son, Sonny Houghton, and two daughters, Lillie and Mariah Houghton.
But the relationship reportedly faltered due to the famous Christina musician's infidelity.
Dailymail reported in March 2016 that Israel confessed to cheating on Meleasa five years prior to 2016, after announcing his divorce from her in February that year on Facebook.
Besides that, he also gave birth to two kids, Kingston and Khristian, from his affair with DeVawn Moreno. His affair with DeVawn took place when he was still married to his first wife Meleasa.
Apart from that, Israel is also a father to Jordan Houghton. But the gospel singer has not revealed who Jordan's mother is yet.
Because of all these reasons, Israel and Meleasa had lived separately from one another for a long time and struggled to solve their marital problems. And when nothing worked out, the couple decided to file for divorce.
The 'You Are Good' composer announced the same in February 2016 through a statement on his Facebook page. The post has since been deleted.
Their 20 year-long marriage between Israel and Meleasa officially ended on February 22, 2016, and the statement was reportedly made on the same day as their divorce was officially confirmed.
Adrienne Bailon Was Not the Reason for Her Husband's Divorce
Israel and Adrienne met around 2013. They worked together on a couple of projects, including the 2013 movie I'm in Love with a Church Girl, and stayed friends as their circles connected.
When the pair went public with their relationship in March 2016, the allegations and rumors about Adrienne being the reason for the strain in his marriage started surfacing around.
But they hadn't started dating immediately after they first met. The 49-year-old musician clarified multiple times of not going out with the current Mrs.Houghton until a few months after filing for his divorce.
In a Facebook post on March 22, 2016, he said that his marriage "had been over for quite some time before going public with my divorce announcement," stressing that Adrienne should not be held responsible for his mistakes.

Israel Houghton's Facebook post addressing the rumors regarding Adrienne's role in his divorce. (Photo: Israel & New Breed/Facebook)
Adrienne, too, during an episode of The Real Daytime in October 2019, clarified that Israel and Meleasa had filed for separation months before she even started dating the famous singer-songwriter.
Israel and Adrienne Married in Paris
After divorce settlement, Israel married the 'Emmy Award' winning beauty in a ceremony observed in Paris.
After dating for just six months, the gospel singer proposed to his then-girlfriend, Adrienne, on August 12, 2016.
A couple of months later, they got married in the same city they had first got engaged in, which was held at the Hotel Plaza Athénée in Paris on November 11, 2016.
Presently, the couple is happily relishing their married life. They even often post pictures featuring one another on their social media handles.