Henry Winkler and His Wife Stacey Weitzman Have Immense Love for Their Grandchildren
Henry Winkler and his wife Stacey Weitzman have been happily married for 43 years and share two children and five grandchildren.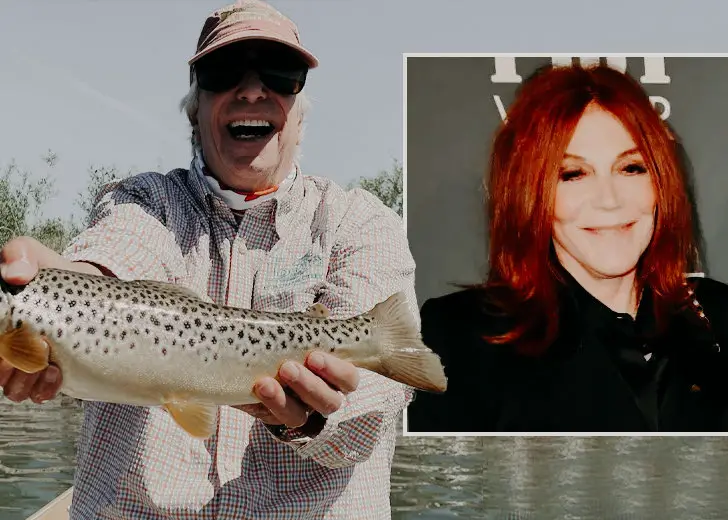 Legendary actor Henry Winkler has been married to his lovely wife, Stacey Weitzman, for over four decades and they continue to look as beautiful and in love as they did in the 1970s.
Weitzman has helped her husband in every step of his remarkable career despite staying away from the limelight herself.
However, they have attended a few public events together including the 2018 Emmy Awards, where he won Best Supporting Actor in a Comedy for his performance on HBO's Barry. It was the first Emmy of his career.
Their love journey began in the mid-1970s when the two met in a Los Angeles clothes boutique owned by a client of Weitzman's PR agency.
The actor was looking for a sports coat and approached her for help. He asked her out for a date across the street when he returned to pick it up later. 
In a 2019 interview with People, the actor revealed it was love at first sight. 
She was wearing purple parachute pants, and she had red hair and without her even saying a word, I thought, Woah, beautiful woman standing in front of me.
Soon after, she and her then 4-year-old son moved in with him. Weitzman shared a son, Jed Weitzman, from a previous marriage to entertainment lawyer Howard Weitzman.
Two years later, the couple took their wedding vows on May 5, 1978. Since then they have established themselves as one of Hollywood's most powerful couples. 
Parents to Two Children and Grandparents to Five Grandchildren 
Winkler and Weitzman welcomed their first daughter, Zoe Emily Winkler, in 1980. Three years later, the pair was blessed with their son, Max Winkler, born in 1983.
The couple is not only parents to two kids, but are also proud grandparents to five grandchildren.  
The Barry actor has been on our screens for decades, but nowadays he prefers to spend more time with his family, especially his grandchildren. In fact, he has no qualms about indulging them to his heart's content.
During a book signing for his 33rd children's book, the ninth in his popular Here's Hank series, he shared, "I love being a grandparent. I thoroughly enjoy myself." He continued, "We spoil them with love," addressing his wife Weitzman.
In an April 2020 interview with People TV, the 75-year-old actor gushed about his visit to his grandchildren both online and in person.
He explained they drove into the driveway and he kept a 12 to 14-feet distance.
While the couple was self-isolating at home, they used Zoom to video chat with all of their children and grandchildren every week on Sunday.
 I know that it works, because all of the grandchildren from 2 to 10 stay at the screen the whole time.
Stacey Weitzman Is a Cancer Survivor
The couple has also seen some dark times in their life. Weitzman was diagnosed with Breast Cancer. She found out she had cancer in 1998, soon after her daughter, Zoe, started college. 
Despite seeming to be successfully cured, it reappeared after a few years in 2001.
Later, she had to have a double mastectomy and has been cancer-free for the past five years.
Weitzman also has some acting experience under her belt. She has featured in a few projects including The Touch (2005) and has also voiced a character on As Told by Ginger (2001).