Henry Winkler and Wife Stacey Still Enjoy Each Other's Company - Even after 40 Years of Marriage
After over 40 years of marriage, actor Henry Winkler and wife Stacey still enjoy each other's company.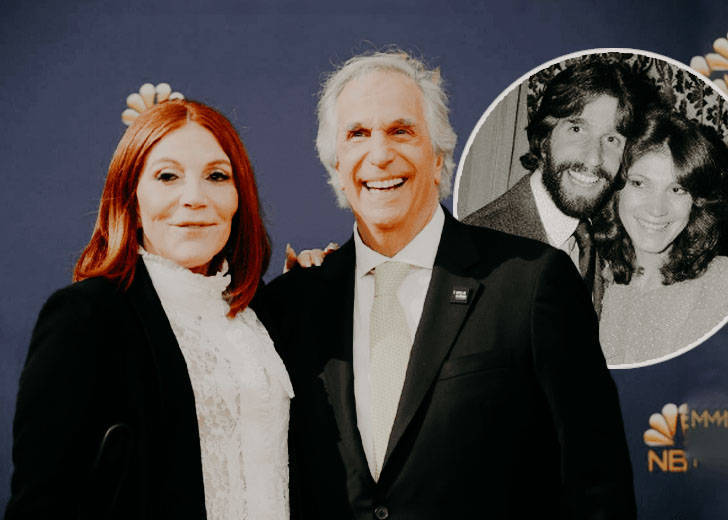 Happy Days actor Henry Winkler married his wife Stacey in 1978. Over forty years down the road, the couple is still happily together with their children and grandchildren. In 2019, the couple revealed that the secret to their long-lasting marriage is their ability to enjoy each other's company. 
The Golden Globe Award-winning actor and his wife opened up about their forty years of marriage, first meet-ups, and children to People. Stacey confessed: "We're not the same people we were when we got married. But certain of the tenets you hold dear are still intact."
Likewise, Winkler mentioned how the couple still enjoys their time together, be it with grandchildren, movies, or anything else. The Better Late Than Never star is clearly head-over-heels in love with his life partner. 

Henry Winkler and his wife, Stacey. (Source: Closer Weekly)
We enjoy fly fishing together. We enjoy grandchildren together. We enjoy going to the movies together. We truly enjoy each other every day. I'm thrilled to be on this earth, I'm thrilled with my family and I'm thrilled to be doing great work.
Going back to where it all started, this legendary couple first met in 1976. Not long after that, Winkler and Stacey tied the knot on May 5, 1978.
Several children and grandchildren later, Winkler still vividly remembers the day he saw his future wife for the first time. The Barry actor also spilled the beans about the first time they went out. 
She was wearing purple parachute pants and she had red hair , I thought, Woah, beautiful woman standing in front of me. I came back to the store the next week and she was there. "I said, 'Would you like to go for a soda? I just have to make a quick stop to buy a wedding gift.' And she said, 'I am not a gift service!' But then she changed her mind and we went across the street and had ginger ales.
Shortly after their first date, Winkler and Stacey started to live together. Prior to her relationship with the actor, Stacey was married to Howard Weitzman and had a four-year-old son, Jed, with him. 

Henry Winkler with his wife Stacey and children. (Source: Closer Weekly)
Winkler and Stacey had two more children: Zoe, born in 1980, and Max, born in 1983. But, the journey of one of the strongest couples in Hollywood wasn't without hurdles. In 1998, Winkler's spouse was diagnosed with breast cancer.
She went to remission shortly after but, her cancer wasn't completely cured. In 2001, the mother of three had to undergo a double mastectomy. Fortunately, the actor's wife survived - with her husband's constant support and children's care.
Fast-forward years later, the couple now has five grandchildren, and they relish their time as grandpa and grandma. In September 2017, the actor admitted being a grandfather as his favorite role ever.
I love being a grandparent. I thoroughly enjoy myself. Stacey and I spoil them with love. My favorite part is watching them . 
In 2019, Stacey made a public appearance with her husband at the Emmy Awards.