Haley Orrantia Still Believes in Love — Dating a New Boyfriend
Though Haley Orrantia went through a painful breakup, she is happily in love.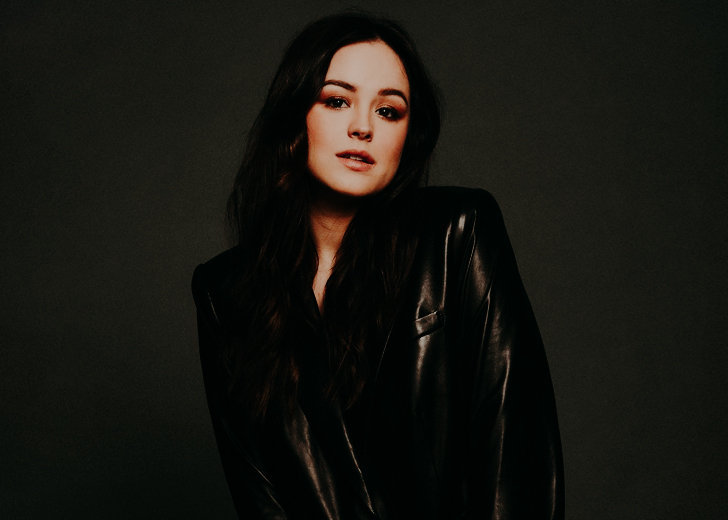 If you have watched ABC's The Goldbergs, you would probably recognize Hayley Orrantia.
For over seven years, Orrantia played Erica Goldberg, the oldest and most free-spirited Goldberg offspring. The ABC comedy show was based on the real-life story of series creator Adam F. Goldberg's loving family, as he grew up in the Reagan era. 
Orrantia is more than just an actor! She is a singer and songwriter, who was a contestant in season one of The X Factor (USA). As a talented lyricist, Orrantia wrote the theme song for The Janee Show and co-wrote 'Power of a Girl' for the 100th anniversary of the Girl Scouts USA. 
In 2019, she released her EP 'The Way Out,' which details her pain following the end of a deceitful relationship and the pain that followed.
The Betrayal
After being heartbroken by the man she loved, Orrantia began writing about her painful experience to heal herself. The first single released, 'If I Don't,' had the Texas native singing about denial.
The man in question was a former marine paralympian, Brandon Pelletier, whom she met on the sets of The Goldbergs in 2015. He was part of a tour group for the wounded veterans. After their initial meeting, the pair kept in touch over Instagram, where Pelletier sent her friendly messages frequently, especially on Valentine's Day or New Year's Eve. 
They are both from Texas, but work took Orrantia to Los Angeles, so they began their long-distance relationship. The actress fell deeply in love, and after dating for a year, he moved in with her in Nashville. Their relationship was going great until she received a call from her bank telling her that there had been suspicious activities on her credit card. 
At first, Pelletier denied it, and their relationship continued, but a few months later, she received another call from the bank. This time she was convinced that Pelletier had stolen almost $9000 from her credit card through fraudulent transactions and bank withdrawals. 
The actress was heartbroken, and she reported it to the police. 
It was heartbreaking. I thought we were going to get married one day.
Moving On
Though the singer had to go through the pain of betrayal, she successfully made it to the other side of the healing process. The actress is currently in a relationship with Greg Furman. Furman is also an actor who has starred in Flight 666, Nazi Overlord, The Last Keepers, Triassic World, and others. 
Although the couple is tight-lipped about the details of their relationship, they display their affection for each other on social media. As per Orrantia's Instagram post, it seems the couple has been in a romantic relationship since 2018. 
Besides acting, the couple also love music. In an interview with Her Campus, the actress talked about how her boyfriend taught her to venture into different music genres like indie music and future collaborations. 
We are hoping to collaborate on some things soon. I am very excited about that.
You can catch Orrantia on the season finale of The Goldbergs, which will premiere on October 2021 on ABC.