Hair colorist Guy Tang, who now has a husband, almost married a woman in his twenties
It took a while for the hair superstar Guy Tang to realize and accept his sexuality. Tang, who is now married to his husband Almar Guevarra, was in a relationship with a woman during his twenties.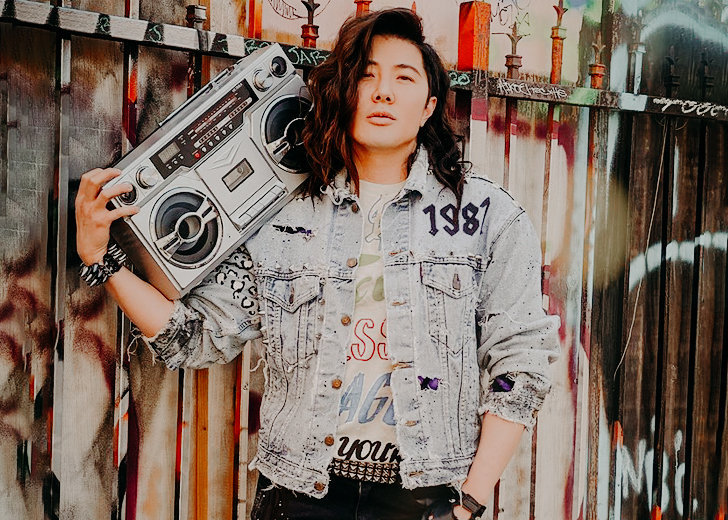 Creator of pioneering hair coloring techniques, Guy Tang, is happily married to his husband, Almar Guevarra.
Tang, who was once in a relationship with a woman, took a while to accept his sexuality but is now open about his marriage to Guevarra.
Past Relationship with a Girl and Accepting His Sexuality
While he was in a long-term relationship with a girl with whom he eventually got engaged, Tang already had one identity crisis—he was Asian and had to face racism. But, he had still not come to terms with his sexuality. 
The hairstylist admitted he knew he was different deep down, but the fear of judgment was a barrier.
At the age of 27, a particular chain of events ultimately made him realize his stand; however, admitting he was gay wasn't easy for him. He also added that upon coming out of the closet, accepting himself was indeed hard for him.
When I came out, the hardest thing was to look at myself in the mirror, embrace myself and be true to myself.
Tang had a fiancé whom he loved dearly. In a video uploaded on his official Facebook account, he shared how tough it was coming out to his then-fiancé.
He also mentioned that he still missed her as she was his best friend too. While he was getting over the separation, he met Guevarra. 
Super Supportive Husband
Tang is often seen gushing about his supportive and wonderful husband on social media.
On the romantic front, Guevarra has been making Tang's life beautiful and comfortable for 11 years now. Currently, Tang's husband is a brain cancer research nurse fighting to make the world a more comfortable place for people living with brain cancer. 
The hairstylist said that regardless of his husband's medicinal background and finesse, Guevarra knows a thing or two about hair, which is Tang's specialty. 
He considers his spouse as the best husband in the world for his selfless love and support. 
My husband is the best man ever because he is so supportive and loving. He is the best husband anyone could ever ask for because he loves me for me even with all my flaws.
The multi-talented social media personality with over 2 Million YouTube subscribers posted a photo and heartfelt caption on September 22, 2019. In the caption, he wrote how his husband had been his consistent pillar and biggest cheerleader.
To celebrate all that his husband has done for him, Tang has dedicated a song to his husband titled Till I Found You. Via the song, Tang has conveyed what his husband meant to him and how his husband has influenced his life for good.