Gina Yashere Had a Wonderful Time Together with Partner during Quarantine
Gina Yashere was joined by her girlfriend in her L.A. home to quarantine together.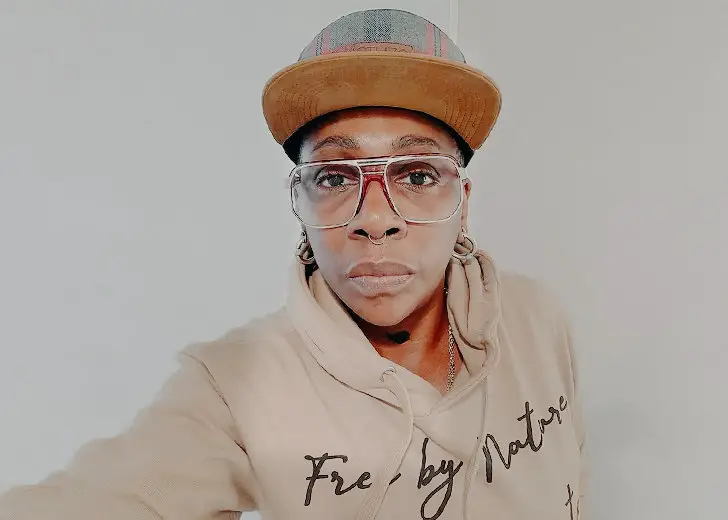 British comedian Gina Yashere spent her quarantine time with her girlfriend, Nina Rose Fischer. Yashere was joined by her partner, who lives in New York, in her L.A. home during the pandemic. In her article Talkhouse, she wrote she had stayed healthy during the entire ordeal.
Noting that she was one of the few lucky ones who wasn't faring badly, Yashere wanted to do something to give back to others during the hard times. She and Fischer also made Corona Diaries videos almost every day to keep people entertained.
I'm trying to keep as creative and busy as possible so that I'll come out the other end with something to give back. There's a lot of people out there who are isolated and quarantining alone…
Yashere also made use of the time to work on her third book, Cack-Handed: A Memoir, which came out on June 8, 2021. Aside from making her video contents and writing her book, the comedian used yoga and transcendental meditation to help her stay active.
The Bob Hearts Abishola star picked up yoga in the mid-2000s after medical care showed no results in treating her lupus. As for transcendental meditation, she only picked it up around 2019 after accidentally learning she had high blood pressure.
Yashere bought a blood pressure monitor for her mother and tried to show its use by strapping it to herself. The monitor showed high numbers and after visiting her doctor; she was prescribed both high blood pressure medication and transcendental meditation.
Who Is Her Girlfriend?
The comedian's girlfriend, Fischer, is an assistant professor at John Jay College. She has over 20 years of youth justice experience as a clinician, administrator, researcher, and policy analyst.
Over the years, she has worked on multiple projects aiming to understand social topics such as substance abuse among youths and police relations. According to her bio in John Jay College of Criminal Justice, critical race, class and gender analysis are central to her work.
Fischer co-wrote a chapter about the cross-systems work with youth in multiple systems. She also authored a chapter on innovative interventions with youth in the juvenile justice system.
Coming Out As Lesbian
Yashere entered the American comedy scene by participating on NBC's Last Comic Standing. She was among the last 10 remaining comics and was named top 10 rising talents in The Hollywood Reporter.
But moving to America didn't just lead to Yashere making a name for herself, it also resulted in her coming out as lesbian. When talking to The Hollywood Reporter, she shared one reason she hid the fact of her being lesbian in the past was her previous experiences with racism and homophobia.
You can't hide your Blackness. And there's also racism within the gay community. A lot. The gayness was the only thing I had some sort of control over. It was easier to hide, even though my energy is quite masculine so they were always suspicious.
Yashere recounts much of her experiences with racism and homophobia in her book, Cack-Handed: A Memoir.