Are Gerard Butler & Morgan Brown Together? Know Butler's Girlfriend List And Desire To Have Children
Scottish actor Gerard Butler's relationships somehow never seem to work out. Even so, the actor seems to firmly want children and a family.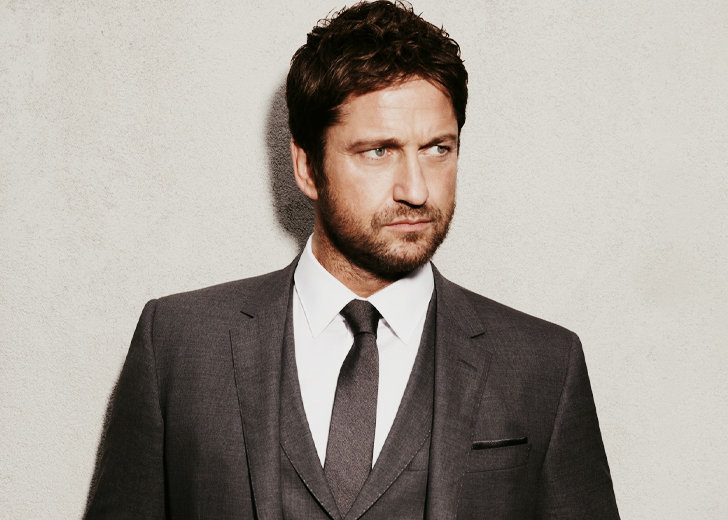 Scottish actor Gerard Butler has had a very well-advertised dating life on top of his lucrative career.
His appearances in hit productions like Mrs. Brown, James Bond: Tomorrow Never Dies, 300, Tale Of The Mummy, and many more have often gone hand in hand with new relationships and breakups.
But his relationships somehow never seem to work out, as his long list of ex-girlfriends shows. Even so, the actor seems to firmly want children and a family.
In this article, we will go over Butler's past relationships, including his most recent one, and talk about his desire to have a family soon.
Butler Has Been in Several Relationships in the Past
 It is typical of movie actors to have been in an enormous number of relationships during their twenties and thirties. Butler is no different, as he has a long list of ex-girlfriends.
He dated Chiara Conti, Josie d'Arby, Yuliya Mayarchuk, Jasmine Burgess, Rosario Dawson, Naomi Campbell in the early 2000s. Later in 2008, he was in a prevalent relationship with actress Cameron Diaz. He even dated Friends star Jennifer Aniston in 2009.
In the last decade, his ex-girlfriends include Lindsay Lohan, Brandi Glanville, Madalina Ghenea, and Lizzie Cundy, after which he ultimately settled with Morgan Brown.
Relationship With Morgan Brown
After a decade-long dating spree with failed relationships, Butler finally got into a relatively serious relationship with interior designer Morgan Brown. They were first linked together in 2014 and had an on and off relationship afterward.
They split up sometime before 2016 but got back again in July 2017, three months after which Butler again said that he enjoyed being single.
Even so, the two were still spotted together several times afterward, which made fans believe they were still together.
In August 2020, though, the two had officially broken up. The Scottish actor, in an interview, told Courier Mail that his split up from Brown was painful.
I went through a break-up during corona, so I lost a loved one in a different way, and that's been very hard, much harder than I thought.
But it now seems like their breakup was not permanent. Yes, Butler and Brown are allegedly together again.
Dailymail reported on April 6, 2021, that they were spotted a couple of times together in recent times. Firstly, they were spotted having lunch together in Malibu in March 2021.
The following month, the pair were snapped together as they locked lips and enjoyed a steamy make-out session in Hollywood.
However, the couple is yet to confirm if they are officially together or not. 
Butler Wants a Permanent Relationship with Children
A long-term relationship seems to elude Butler, but that does not stop him from wanting a serious relationship. He had told People in October 2017 that he wanted to have his own family soon.
In five years, I want to be in a relationship, I'd love to have one or two kids — it's about time.
In 2019, he announced that he was looking to adopt a child on the eve of his 50th birthday. He celebrates his birthday on 13th November every year. 
It has been around 4 years since he stated that wish to have a family, but he is yet to have a settled relationship, family, or kids. Also, it is unclear if he has already adopted a child or not.
However, it is still very probable that Butler will have his wish, given his charming personality, attractive build, and possible rekindling with Brown.
He Seems to Deeply Care about Children in General
Butler is an avid supporter of Mary's Meals—an INGO working to feed hungry children worldwide. The actor's dedication to Mary's Meals' projects shows us how much he cares about children.
He has volunteered to cook, taught orphans, played football with kids, among many other activities he has done for the organization.
better moment to highlight a cause that I love and have worked with for many years - @MarysMeals, an org founded by a fellow Scotsman! It is never a dull moment getting to spend time with the amazing kids Mary's Meals serves, and I feel honored to be a part of such an important — Gerard Butler (@GerardButler) September 5, 2020
His 2018 film Love Reaches Everywhere also documents his entire journey of helping children and his travels as a part of it. His profound love for children is probably why he is so adamant about having one.