Gemma Chan Doesn't Want Her Dating Life with Dominic Cooper to Make the Wrong Headlines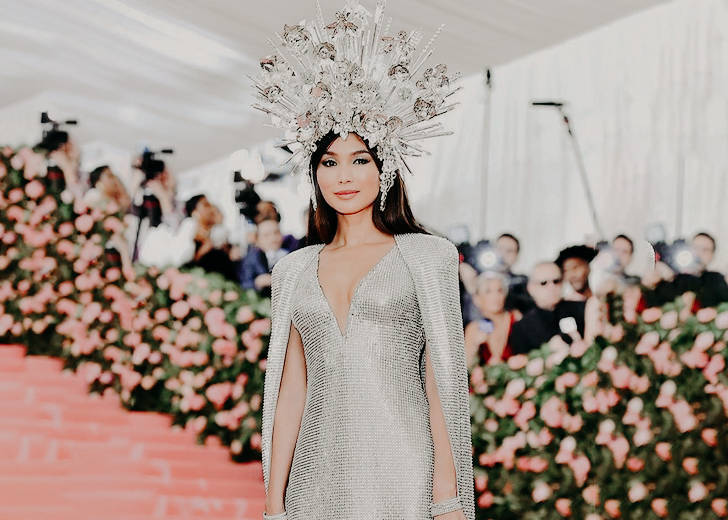 After spending over a decade in the entertainment industry, Eternals actor Gemma Chan reveals that to survive, one has to learn the importance of privacy.
Despite her two long-term relationships with high-profile men, the actress prefers to maintain a private life regarding her relationship with her boyfriend.
Gemma Chan Is Protective About Her Private Life
Like most celebrities, the Crazy Rich Asians star likes to keep her private life out of the public eye.
In her interview with Elle on January 6, 2021, the actress discussed how she has finally learned the importance of privacy after spending over a decade in this industry.
Chan revealed that when she first started as an actress, she did not know what should be kept private.
But she mentioned she was more comfortable in the present and knew the distinction between what should be private and what was to be shared. Chan said:
When you start out, you don't even know what is important to keep for yourself – I didn't anyway – whereas now I think there are certain things that I absolutely know, 'That's mine and it's private.'
When asked if she has ever encountered an unpleasant experience with the press, the actress replied she didn't have any bad experience per se. But there were occasions where she wasn't in complete control while facing the press.
However, with time and experience, the actress revealed she had become more adept in dealing with the press while keeping her personal life away from the media. 
Gemma Chan's Past Relationship
Chan was in a long-term relationship with comedian Jack Whitehall for over six years.
The couple met in 2011 while debuting in the comedy-drama TV series Fresh Meat but had a falling out in 2017.
However, after a few years following their breakup, Chan and her ex boyfriend again made headlines.
In an episode of his Netflix show, Travels With My Father, Whitehall admitted that he could have married Chan, but he ruined his chances.
Whitehall said, "I could have got married but I messed it up."
Gemma Chan's Relationship with Boyfriend Dominic Cooper
Since late 2018, the actress has been in a relationship with the Mamma Mia star Dominic Cooper. The dating rumors about the two were on the rise after they were spotted together in Spain in August 2017. 
Chan and her boyfriend finally confirmed their relationship by making a public appearance as a couple at the Fashion Awards in London.
While Chan is generally quite private, she does enjoy sharing some rare pictures of her and Cooper on socials.
Gemma Chan with her boyfriend, Dominic Cooper. (Photo: Instagram)
On April 2, 2020, Chan shared a picture on Instagram of them inside a car.
The caption specified the two were helping to deliver meals to the National Health Service (NHS) staff at Charing Cross Hospital.
They were doing so on behalf of donate_cook_19, a non-profit organization that helps deliver cooked meals and supplies to the NHS staff.
Then, on September 14, 2021, Cooper was the one to share a picture of himself with his muse on Instagram.
The post's caption clarified that Chan and her boyfriend had attended the Met Gala together. "A zesty reminder how much humans miss hanging out together," Cooper wrote in the caption.
Undoubtedly, Chan and her partner are far from a split. Instead, they are going stronger in their dating relationship.