Frankie Jonas Is Thankful to His Girlfriend for Always Being There
Frankie Jonas had a dark past, but he is better now and he credits it to his girlfriend.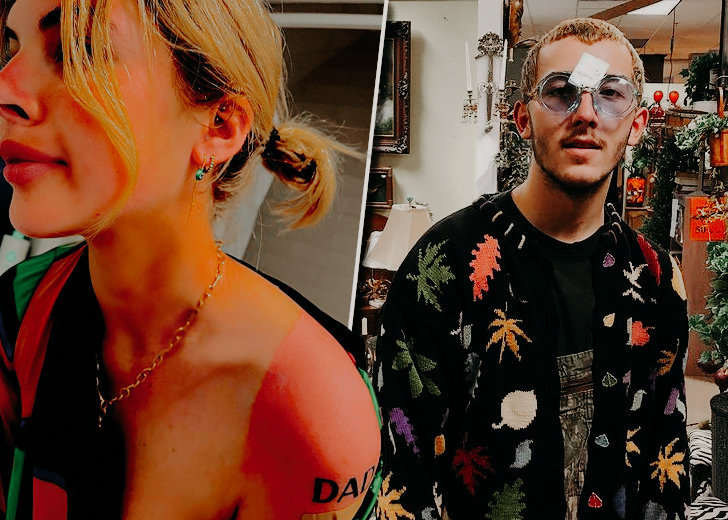 The world might be familiar with the Jonas Brothers but the family tree extends beyond the famous band of brothers Nick, Joe, and Kevin. 
There's also a fourth brother, Frankie Jonas, dubbed the "Bonus Jonas" by the group's fans. Frankie was just a kid when his older siblings' band, the Jonas Brothers, became hugely popular. And though fans called him "Bonus Jonas" out of affection, he said he hated that moniker. 
In an interview with Bustle, the social star revealed his contempt for the nickname because it made him feel like he was relevant only as an extension of the Jonas Brothers, which took a toll on his mental health.
I always hated that nickname. A lot of my problem with being in the public eye was that I was seen as this commodified vision of myself.
As a teenager, Jonas logged on to Twitter and searched for himself. He found that people mocked him for his weight and joked about him being the least famous siblings, hurting his confidence and self-worth.
Now, the youngest Jonas is a star in his own way with nearly 2 million followers on his TikTok. Jonas has come a long way to find confidence, and he credits it to his girlfriend. 
Jonas's Girlfriend
On June 5, the TikTok star uploaded a slideshow of his girlfriend, celebrating her birthday. Although it is unconfirmed when the two started dating or how their love story began, the duo seems to be in a serious relationship, head over heels in love, seeing that they co-parent a pet dog together.
He also noted that she was his best gift and his TikTok ghostwriter. Since the pandemic hit last year, the 20-year-old has risen to TikTok fame, creating funny vlogs where he makes fun of himself and his family, which is the most popular amongst fans. 
With the help of his girlfriend by his side, Jonas has no problem making creative content. He also showers her with all his love and support through social media.   
On April 1, Jonas uploaded an affirmation post for his girlfriend with a loving caption. He encouraged her to go after her dreams and not let anyone get in the way. 
Jonas's Struggles
Jonas might seem like a jokester on TikTok with all the comedic content, but he got honest about his arduous journey to sobriety in his recent upload. He opened up about how he struggled with drugs, alcohol, and mental health before getting sober a year and a half ago.
He confessed that his bad habits were an escape for him because he hated life and didn't want to exist. He also recalled his experience and how he came out on the other side of healing. 
Something intervened, and my life was saved. I went to treatment, and it saved me.
These days Jonas is happy to be alive and grateful for his beautiful life.