Know about the Youngest Jonas Brother Frankie Jonas and What He's Doing Now
The youngest Jonas Brother, Frankie Jonas, is a TikTok star with close to 2 million followers.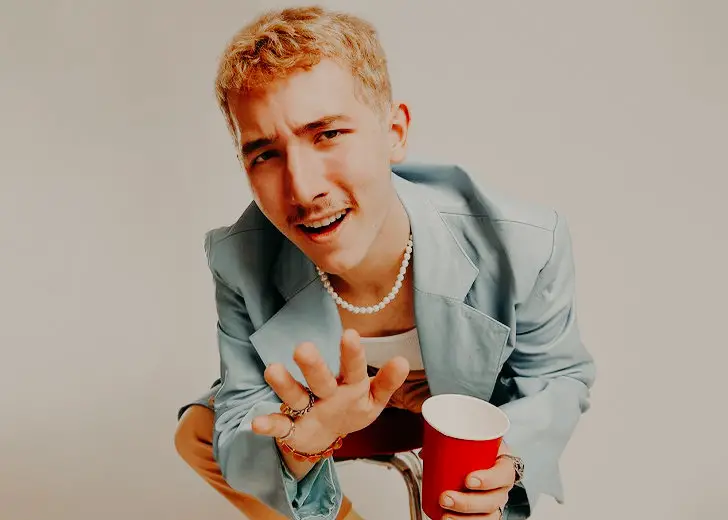 The Jonas Brothers were one of the mid-2000s most loved bands. The three brothers — Nick, Joe, and Kevin have all ended up as stars because of their band's stellar success. But the trio also have a brother who wasn't in the band.
Frankie Jonas was never in the Jonas Brothers. However, that hasn't stopped him from finding success on his own. Frankie, now 20 years old, is a TikTok star with over 1.9 million views.
Frankie has three TikTok accounts — one where he shares funny content, one where he makes songs and tunes, and the last where he gets candid about mental health and all things serious.
He recently wished his girlfriend a happy birthday. He also revealed that she helped him with his TikTok content. The two are raising a dog together. 
Frankie's Struggle With Addiction
While Frankie's rise to stardom on TikTok seems quick, it was by no means a smooth journey. In his 'frankiejonasisatherapist' account, he opened up about his struggle with addiction and suicide ideation.
From a very young age I struggled with drinking and drugging as an escape because I hated life, and I didn't want to be here. I eventually, after many years of trying to kill myself accidentally, came to a point where I was going to do it for real.
The youngest Jonas brother added that something intervened and saved his life. While he didn't go into much detail, he outlined how treatment had saved him and how his world had changed beautifully since then.
He concluded the video by saying he was a changed person and couldn't be more grateful for being alive and happy. He has been taking virtual astrophysics and academic writing classes at Columbia University.
 Frankie has also been open about his more recent struggles with depression and imposter syndrome. 
He shared an article that explored his TikTok journey and commented saying it made him feel appreciated while he was going through an intense episode of depression.
Frankie's willingness to show his vulnerable side has earned him much praise and love from fans. Several people struggling with addiction and mental health have also come forward to ask him for advice.
Net Worth
Despite not sharing the spotlight with the Jonas Brothers, Frankie has been involved in a fair share of TV productions. Back in 2008, he voiced Sosuke in Ponyo by Studio Ghibli. Following his work in the iconic animator Hayao Miyazaki's 8th directed movie for his studio, Frankie played a minor role in Night at the Museum 2.
The TikTok star also cameoed in Camp Rock 2: The Final Jam and his brothers' TV series Jonas.
He has also been involved in other productions such as Spooky Buddies, R.L. Stine's The Haunting Hour, and Gutsy Frog.
Frankie's merch store sells cloth articles and stickers with young Frankie's pictures on them. While his net worth has not been disclosed, given his involvement in several movies and TV shows as a kid and his recent TikTok stardom, Frankie seems to be worth a hefty sum.