'Big Little Lies' actor Douglas Smith and his wife first connected over being Francophile
Douglas Smith, recently seen in Big Little lies, has admitted that the love for France was one of the first things the actor and his wife bonded over. Read the story to explore more!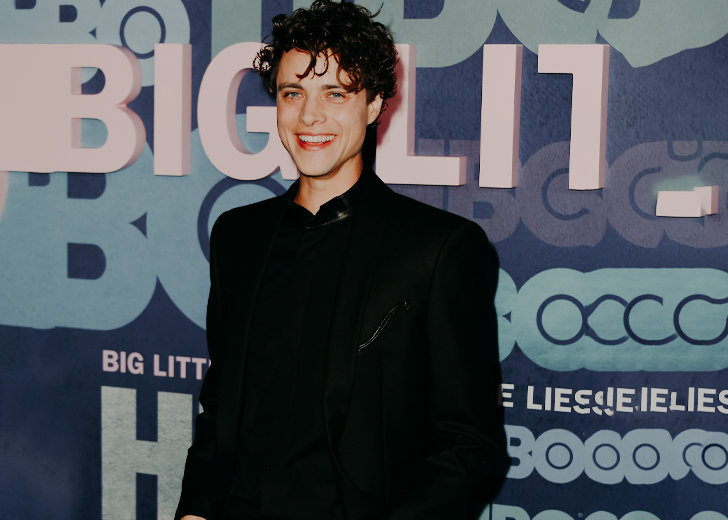 HBO's Big Love star Douglas Smith is a sucker for France, just like his wife, Tricia Travis. In fact, their love and inclination towards the picturesque European country was something they found common amongst themselves when they first met.
Smith and Wife Honeymooned in Paris
The Canadian-American actor and his beautiful wife first connected over being Francophile. Their love for France was evident as they went to Paris for their honeymoon after their wedding in 2018.
Smith and wife Travis had set up a "HoneyFund" for their honeymoon to France. The fans interested in giving the couple a wedding gift could contribute to the "HoneyFund." 
We hope to go to France for a month since we are both serious Francophiles (one of the first things we connected over!) Thank you for contributing to our Honeyfund to help kick off our life of love in the country who is la mere du l'amour!
Even though the Big Little Lies actor isn't too vocal about this personal life, he sometimes posts pictures with his wife "Teesh" on Instagram. The latter's Instagram account is private, though.
The couple barely makes any public appearances. However, they were pictured together when they attended the 26th Annual Screen Actors Guild Awards hosted in Los Angeles, California, on January 19, 2020.

Douglas Smith and wife Teesh Travis on 26th Annual Screen Actors Guild Awards(Source: Getty Images)
Smith Plays Shailene Woodley's Reel-Life Love Interest
Besides spending time with his lovely wife, Smith can currently be seen in the second season of Big Little Lies, where he plays Corey Brockfield, a co-worker and love interest of Jane played by Shailene Woodley. 
The actor was forthcoming about his character's dynamic and shed some light on Woodley's on-screen relationship.
When asked if his character could bring a happy ending to Jane's tangled and not-so-easy life, Smith responded by saying, "I don't know. I hope so. Are there happy endings in life? I think the show's a little more nuanced than just that simple happy ending."  
He also added, despite declining the romantic advances of Brockfield, Jane and his character will be next to each other a lot. Thus they will continue interacting with each other.