After Two Failed Marriages, Diane Ladd Has Finally Found Her Happily Ever after with Her Current Spouse
Diane Ladd has suffered quite a few misfortunes in her personal life. But that was all in the past, and she is now in a much better place, thanks to her current spouse.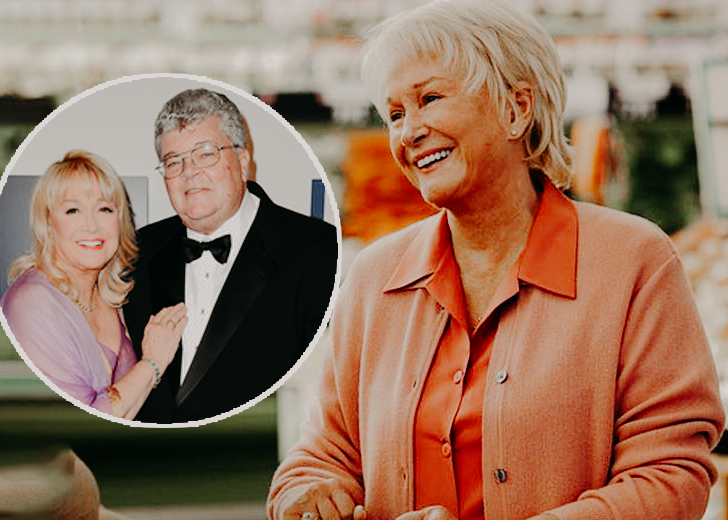 Three-time Oscar nominee Diane Ladd has suffered quite a few misfortunes in her personal life. But that was all in the past, and she is now in a much better place, thanks to her present husband.
Ladd's Life with Her Current Spouse
The veteran actor is currently married to Robert Charles Hunter. Hunter, an author, speaker, advisor, and business leader, is her third husband. 
The couple has been married since 1999 and seems to be very much in love even after 21 years of marriage.

Diane Ladd with husband Robert Charles Hunter (Source: Zimbio)
Ladd and Hunter both have children from their previous marriages. But they're all a part of one big family now. Moreover, all their children have kids of their own, making the couple granddad and nana to all the grandkids. 

Diane Ladd with daughter Laura Dern and grandchildren (Source: Dailymail)
The duo lives in California and likes to spend quality time with their ten grandchildren. They seem to live a blissful life now that they get to teach their grandkids things like climbing a rock or building something on the beach.
Both Ladd and her husband have admitted that they have a unique connection with all ten of their grandchildren, and they get the most amount of joy by being with them. 
A Look into Her Past Marriages 
Ladd's first husband was actor Bruce Dern, to whom she was married for nine years between 1960 and 1969. She has two children with him.
The actress has been very outspoken about her broken marriage with him. In an interview with Parade magazine, the 85-year-old revealed that her first marriage broke because of their first child's death.
Their first child was a daughter who drowned when she was just 18 months old. The former couple tried to cope with the tragedy, but the grief was too much to bear, which tore them apart. 
Besides, she has also admitted that losing her first child made her an overprotective mother over their second daughter, Laura. But despite being a protective parent, Ladd made sure that Laura chased her dreams of being an actress.
Back in 2018, the caring mother shared a photo of her daughter on Instagram with a heartfelt caption that read, "Watching my kind, caring, talented, beautiful daughter who fights for all of us. So proud of you, Laura."
Although the first marriage did not work out, she still seems to be on reasonably good terms with her first spouse, so much so that she has directed him in a film. In fact, she has even joked about it and once said, "I say, ladies, if you want revenge, direct your ex-husband."
The actress has also acknowledged that it has been a privilege for her to work with him. She even jokingly said that Dern might not have been a good husband, but he's a great actor.
Ladd's second husband was William A. Shea, Jr., whom she married four years after her first divorce. However, this too did not work out well, and she divorced him in 1976. She does not have any children with him.