David Banner Mends His Old Ways As He Writes A "Love Letter" To All Black Women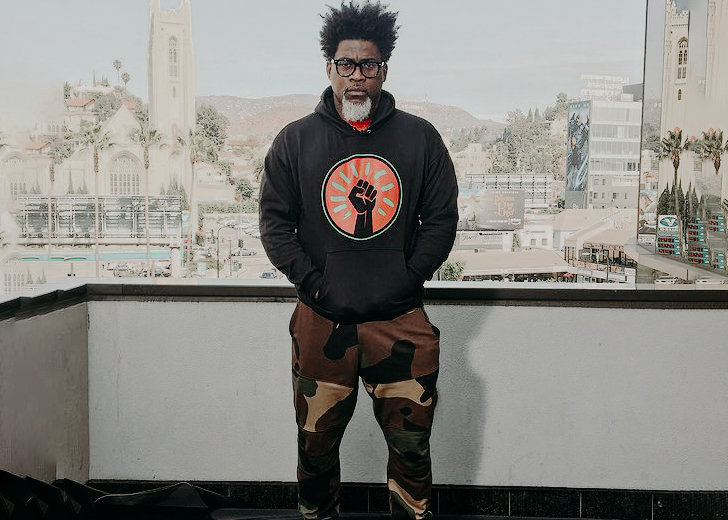 American hip hop artist and actor David Banner has long moved on from sexualizing women in his songs.
The rapper, who achieved commercial success with hits like 'Play' and 'Like a Pimp' in the early 2000s, has been advocating for black women's empowerment for a few years now.
Going beyond just preaching about empowerment, Banner is also looking to become a model African man that most black women would want to marry.
Furthermore, after being long engrossed in establishing himself as a financially successful individual, Banner is seemingly searching for a wife, and he wants her to be a woman of color.
David Banner's Done Enough Damage
Speaking rather honestly in an interview with Essence in November 2015, the long-time rapper admitted that he had done a fair amount of damage in trivializing black women in the course of his career.
This was likely about the lyrics of some of his songs that didn't acknowledge women for anything more than their sexuality.
And while the rapper is in no way criticizing other music artists who do the same, he explains that he feels the need to "cleanse his soul" and "balance his vibrations out."  
However, in all fairness, it's not like the rapper suddenly bumped himself on the head and decided to change his tunes.
Alongside his club bangers with flimsy lyrics, the rapper had also been simultaneously dropping thought-provoking numbers like Cadillac's on 22's, Bush, Ridin, and more.
It just seems now that the matured rapper has begun basing his stand on important issues, such as empowerment and values rather than sexuality.  
David Banner's Wants a Black Woman as His Wife 
On numerous occasions, the Like A Pimp singer has stated that based upon his many interactions with women, he's realized that women of color, in general, don't feel wanted.
As he indicates, this might be because successful black men don't usually marry black women, and even if they do, the women they marry don't look authentically African.
As such, the common black woman has lost faith in the institution of marriage and is forced to settle for below-average men who don't provide for them or treat them right.
The Mississippi-based rapper explains that his song Marry Me, released in 2015, is an attempt to rebuild the good hopes of marriage amongst the black community. Through the song, he wants black women to know that a successful and a stand up black man (such as him) still desires a woman of color and strictly longs for a black wife.
This song is for [all] Black women, but it's especially for the dark-skinned black women. If you look at our culture, our women don't feel protected. They don't feel wanted. You look at most of who so-called people of success cater to—nine times out of 10 it may not be a Black woman at all. And if it is, it's definitely not ones that look like our cousins or our great-grandmothers. And I said man, if nobody in the world says that they love them and that they respect them and that they want them, it'll be me
Banner's song Marry Me can be found on YouTube:
David Banner Is Seemingly Still Single With Only One Speculated Relationship
In 2015, the rapper had revealed that he hadn't had the time for a wife because he was focused on his music, movies, and his business endeavors (the rapper owns a multimedia company called "A Banner Vision" — all of which wouldn't have given him the time to care for his wife and family properly.
But now, with his company becoming self-sustainable, the actor-rapper-entrepreneur stated that he was "moving into a situation where (he) can be a great father and a great husband."
Despite indications of readiness for marriage almost 5 years back, the rapper is yet to find himself a wife. Furthermore, in all his time in the public eye, the successful hip hop artist has only once been speculated to have been dating— and this was with actress Tichina Arnold.
However, both parties did not confirm the rumor, so their alleged relationship is still speculation.