Daniella Perkins Was Introduced to Her Boyfriend by His Dad in Their First Meeting
In her recent video, Daniella Perkins spilt the tea on her relationship with Justin Robbins.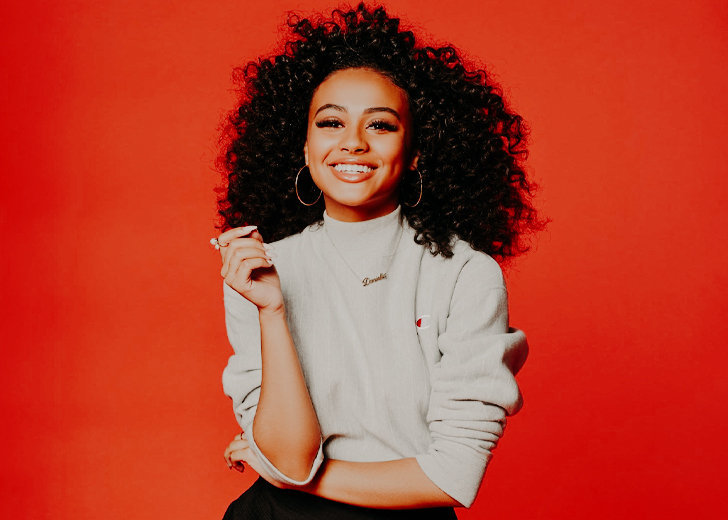 For the past two decades, Nickelodeon has been an outlet for kids seeking entertainment.
The network's stars have launched into superstardom with TV shows, movies, and record deals. Some notable names include Kenan Thompson, Miley Cyrus, Emma Roberts, and Ariana Grande.
At 18 years old, Daniella Perkins is following the path of her alums thanks to a massive following from her viral videos on Musical.ly, now known as TikTok. 
In 2018, she got the big break she'd been waiting for: Nickelodeon offered her one of the two leading roles in its new fantasy live-action series, Knight Squad. Perkins nabbed the role of Ciara, a headstrong princess, and knight-in-training. 
Perkins used her newfound fame as Ciara to leverage her digital stardom by starting a YouTube channel. She uploads vlogs, and her channel is thriving with over 800,000 subscribers. She also gives her fans a glimpse into her personal life on the channel.
Daniella's Relationship Q&A
On March 14, Perkins uploaded a "get ready with me" video where she took her audiences through her date night beauty and makeup routine. In the second part of her video, she opened up about her relationship.
In the video, her boyfriend, Justin Robbins, joined her after she finished getting ready and shared how they met.
He revealed that they met during an event where he told her that he'd see her at the after-party.
At the after-party, Robbins and Perkins exchanged numbers and planned a date after an hour-long conversation. 
Perkins then gave her side of the story and iterated that Robbins' father had introduced them. She revealed she had known his aunt since she was 15 and was friends with his cousins.
It's funny how sometimes parents can play a pivotal role in their children's love life.
At one point, she talked about how she was glad her father canceled her show. 
I am so glad your dad canceled my show because that is how we met. 
The father she is referring to is the president of Nickelodeon, Brian Robbins.
Perkins ended the topic by telling her fans that she would share more details about their relationship in later videos. 
Daniella's Ex-es
Perkins has had her share of boyfriends over the years.
The actress was previously in a relationship with Zach Clayton, a fellow musical.ly star.
On September 10, 2017, Perkins spoke up about the breakup, saying that she and Zach remained friends since they had a lot going on.
Zach & I decided it would be best for us to just be friends. We both have so much going on and it's best for both of us 💙👼ðŸÂ¼ — dani (@daniellaperkins) September 9, 2017
At first, Clayton seemed fine with the break up too. However, it looked like Clayton still had some feelings about how things ended between them when he started throwing subliminal shade at Jace Norman, claiming he was somewhat responsible for the breakup.
In the wake of the drama, Perkins responded in an Instagram Live and shared her side of the story.
She denied the accusations, saying that they broke up because they had just grown apart, not because she had cheated.