Colman Domingo and Husband Raúl Aktanov's Love Story Began on Craigslist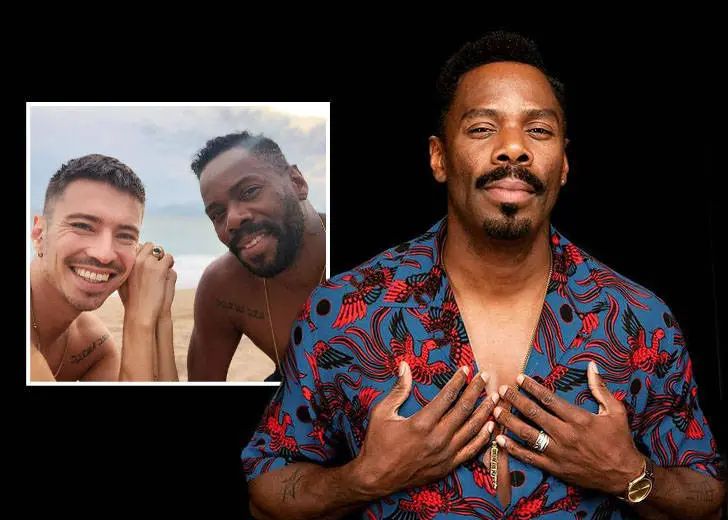 The Euphoria star Colman Domingo has been happily married to his husband, Raúl Aktanov, for years now. 
The love between the openly gay actor and his partner started in a drugstore. They found each other later in an online marketplace.
How Colman Domingo and His Husband Raul Fell In Love
Love can be found in the most unlikely of places, and for Domingo and Aktanov, Walgreens was it.
While searching for a mud mask, Domingo walked into the store where his eyes met Aktanov's. He was on the phone with his friend. It was love at first sight for Domingo. 
Domingo opened up about the magical moment with GQ in February 2021. 
Aktanov's presence demanded attention — his long hair, lip piercing, and arresting eyes had Domingo weak on the knees. The actor then tried to wave at him.
However, Atkanov was being dragged arm in arm by a woman to get out of the store. He left Domingo with a limping heart.
Beaten down from the departure of his crush, Domingo wandered off and ended up at the aisles of a nearby Blockbuster. Somehow, his heart was full of hope — something told him destiny would work its magic. 
"I just felt something," Domingo told GQ. 
It was not just the actor who fell in love at first sight with a stranger at Walgreens — Aktanov, who had stopped by that very Walgreens to get "apology" chocolate for a party he was late to, had fallen for him, too.
Unable to forget Domingo's face, Aktanov had drowned himself in Chardonnay later that night. 

Openly gay actor Colman Domingo with his husband Raul Aktanov. (Photo: Twitter)
That is when Atkanov gave in to his feelings. Determined to find the man who had stolen his heart, he made a post in the "Missed Connections" section of Craigslist. 
And destiny did work its magic. A few days later, Domingo was going through the "Missed Connection" section and found the post.
"I saw you outside of Walgreens in Berkeley…," the post said. The actor couldn't believe it.
He quickly penned a romantic email to Aktanov that started with, "To the sweet angel with most arresting eyes." How romantic!
The gay couple had their first date at a small bar in San Francisco.
After Aktanov insisted, they spent the night together and Domingo confessed his love to his partner.
Being extremely supportive of Domingo's career, Aktanov would go to most of his partner's shows with bouquets of white roses. During their first summer together, they moved to Juneau, Alaska.
Aktanov took up a job as an assistant costume designer so he could be together with his boyfriend during his acting gigs. Soon, they moved to New York, where Aktanov popped the big question.
Colman Domingo and His Husband Raul's Wedding
Domingo and his partner had a small wedding with 25 of their closest friends and family. The couple disguised their wedding as a house-party and welcomed the guests in by saying, "Welcome to our wedding!"
Domingo gives credit to his husband for helping him be his fuller self. In an interview with Advocate, he said their love has only gotten deeper.
"It helps that my husband and I want nothing more for ourselves than to be the best persons we can be and allow ourselves to be free and unafraid, and help each other grow in our own spaces."
It is amazing how a love story that started in a drugstore and progressed through an online buying and selling platform blossomed into an enduring fairytale romance.