Fans Can Finally Stop Guessing As Claire Saffitz Announced She Is Married
Renowned pastry chef Claire Saffitz was spotted flaunting a ring in one of the Gourmet Makes videos on YouTube. Learn more in the article!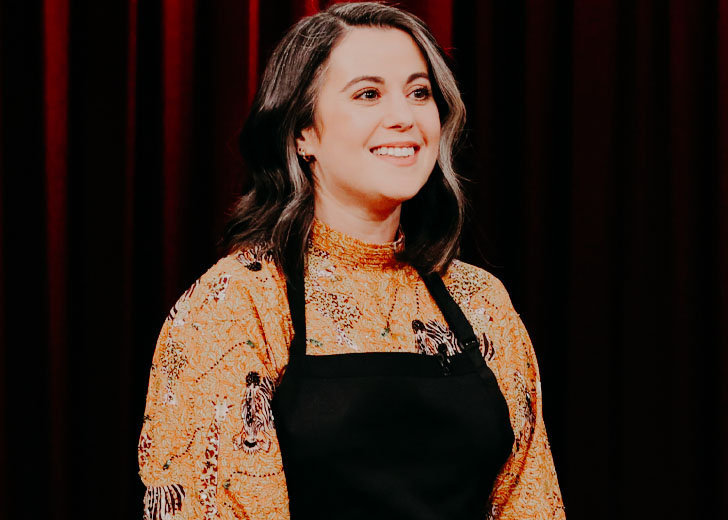 Renowned pastry chef and YouTube personality Claire Saffitz had kept her love life under wraps for a long time. But the details had to unveil one day — and it did indeed. Fans spotted the food writer flaunting an engagement ring in one of her Gourmet Makes videos on YouTube.
That 'ring' event led netizens to believe that the chef was finally engaged to someone. Not long after, the Missouri native not only confirmed her engagement but also disclosed she was married.
Saffitz Is Married To Harris Mayer-Selinger
The chef got married to her husband Harris Mayer-Selinger, a well-known baker, in the year 2020. The wedding was kept private and was later confirmed by Saffitz in one of her Instagram posts on September 8, 2020.
In her post, she shared how she had invested her time in relationships, after taking a break from her role as contributing editor at Bon Appetit magazine. 
I have invested and reinvested in relationships and spent a lot of time thinking about how I want the future to look professionally and personally. 
In the end, she also mentioned that she got married!
The two got engaged in 2019. But it is unclear when they first started dating. They have been sharing an Upper West Side apartment in New York City since the summer of 2018.
Saffitz wrote on Grub Street,
We moved in together last summer and I relocated from Carroll Gardens to the Upper West Side. 
Her Husband Harris Mayer-Selinger Is The Chef-Owner Of Creamline
Saffitz's husband Harris Mayer-Selinger presently functions as the chef-owner of Creamline — a restaurant with the dairy company Ronnybrook Farm. According to his LinkedIn profile, the chef founded the Greater New York City Area-based restaurant in October 2015.
Besides that, he is also the president and founder of Hospitality Made Simple — a hospitality management and restaurant consulting firm.
In 2007, the New York resident graduated from the Culinary Institute of America. Following his graduation, he served as the chef de cuisine and the sous chef at Five Points Restaurant and Hundred Acres.
Saffitz's Quick Bio: Her Age & Education
The pastry chef, Saffitz, was born on September 16, 1986, in St. Louis, Missouri, United States. Growing up, she was a studious and academically driven kid who later enrolled at Harvard.
After completing college, she was involved in many things, including writing, cooking, and an internship job at the 9/11 Museum. But nothing gave her the sense of happiness that preparing food did.
As a result, she signed up for culinary school and subsequently graduated from McGill University in 2013. Later, she became a chef [who also writes] and worked as a contributing editor at Bon Appétit.
The talented chef has also penned a New York Times Best Seller cookbook, Dessert Person (2020).
The Bon Appétit Debacle
On August 6, Bon Appétit chefs, Priya Krishna, Sohla El-Waylly, and Rick Martinez announced their departure from the test kitchen following a breakdown in negotiations with CNE for equitable pay.
In October 2020, Saffitz announced her departure from Bon Appetit in solidarity with her colleagues.
Priya Krishna took to Twitter to provide viewers with the behind-the-scene story unfolding at BA.
Other chefs like Molly Baz, and Gaby Melian also decided to refrain from appearing in any videos. Baz took to her Instagram to provide an elaboration on her decision. 
Following the allegations and harrowing backlash from fans, BA's Editor-in-Chief, Adam Rapaport, and his assistant, Ryan Walker-Hartshorn, have also left the magazine.