Brooke Ence and Husband Shocked Everyone with Their Divorce News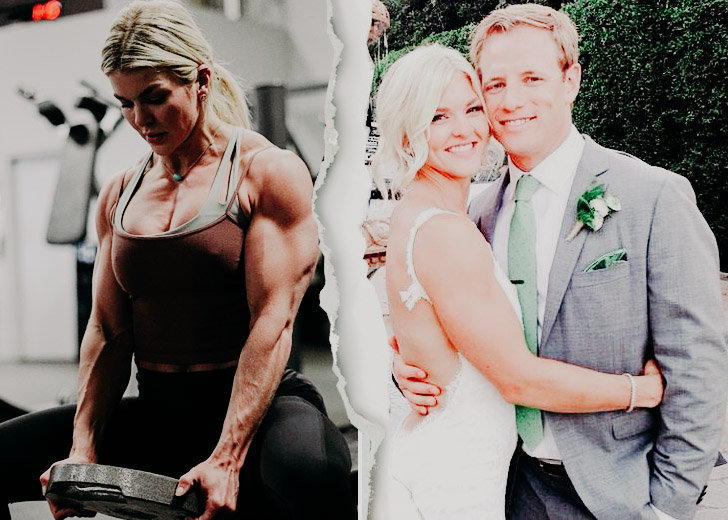 International fitness icon Brooke Ence and film director Marston Sawyers were an exemplary couple in the fitness world. Both practiced together, and while Ence competed at various games and competitions, the aspiring filmmaker captured the moments through the camera.
But when the news broke out that the two had called it quits to their marriage, it shocked everyone.
Filed for Divorce in 2019
Ence and her ex-husband Marston Sawyers were together since 2007; they had first met each other at a Del Taco restaurant when the fitness expert was only 18 years old. Soon after their meet, they started dating each other and even remained in a long-distance relationship for upwards of two years.
By the year 2010, the two started working parallelly together — Ence competed at CrossFit events while Sawyers made a dozen CrossFit's post-production shows. Following that, they moved to Santa Cruz together in 2012.
The former couple shared the wedding vows on August 9, 2014, in San Diego. After the wedding, they continued working together, as Sawyers and his media team featured her in the first Fittest on Earth documentary.
In 2018's Instagram post, he shared his experience of working with his wife.
I eventually got the opportunity to show off my wife's capabilities by putting her on camera in the Open Demo videos. Turns out she was really fit and by 2015 we're featuring her in the first "Fittest on Earth" Documentary.
Everything between the CrossFit athlete and Fittest on Earth director seemed smooth. But one day in 2018, the news came out that the power couple had separated. 
On March 27, 2019, the then-couple filed for divorce at the Superior Court of Santa Cruz County in California. The divorce was finalized on June 26, 2020.
Ence Says Divorce Was Emotional
After Ence separated from Marston Sawyers, many of her fans and admirers were concerned about her and wanted confirmation about the divorce. While her concerned fans questioned her on various social media sites, she replied to one comment on her YouTube.
The Ence Wear owner shared that going through a divorce was a very emotional and personal matter.
Further, she explained she could not answer "why and when and how" of the separation, as remembering those instances would bring more pain.

Brooke Ence comments about her after-divorce phase on YouTube (Source: Reddit) 
Concluding her message, she requested everyone to respect her personal life, and if possible, shower her with positive vibes. 
Ex-Husband Is Dating KUTV Reporter
While Ence is requesting her well-wishers to shower her with positive vibes, her ex-husband, Marston Sawyers, has found someone to move on with.
The film director is dating KUTV reporter and host Caitlin Hansen. The duo celebrated 2021's Valentine's Day together.
On the film director's birthday, the Brigham Young University graduate wrote warming words for her partner on Instagram. She wrote, "My world, all on a paddleboard," as she posted a picture of herself with Sawyers and their dog.