Does Barrett Doss Have a Husband? A Look into Her Love Life
Barrett Doss has been in a relationship with actor Austin Durant for a few years.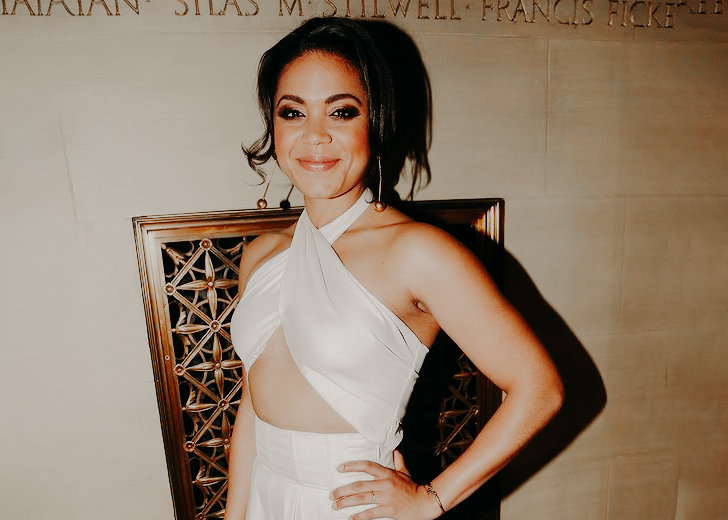 Actress Barrett Doss has been dating Austin Durant for a few years. The first photo they uploaded together was in 2017 and she still posts about him now and then. Both of them have shown their support for each other on several occasions. It's not known if the two are still dating or are married or if Durant is her husband.
Durant, like Doss, is also an actor and has been in series like The Good Fight (2018), Succession (2018), and Big Dogs (2020). He has also appeared on Broadway in productions like You Can't Take It With You, Macbeth, and War Horse. Some other off-Broadway works he has been involved in are A Midsummer Night's Dream, War, Nathan the Wise, and Much Ado About Nothing.
Doss Grew Up With Two Moms
Doss had a tough childhood. Her parents divorced when she was a kid, and she lived with her mother, Kelly Skalicky. Skalicky came out as a lesbian when Doss was six years old and later married her partner Veronica.
Having two moms on top of being biracial put Doss in a predicament. She opened up about her childhood difficulties.
I wouldn't say it was difficult for me growing up biracial, but in my early years, it was a challenge. What was more challenging was having a gay mom. It was difficult for a period because I only realized that I was being raised differently because other people told me I was being raised differently.
Doss added that while she did not know what her mom meant when she first came out as a lesbian, she now considers herself lucky to have learned those lessons early. But while the actress looks back to those times appreciatively, she also admits to going through a period of self doubt and identity crisis.
However, Doss overcame those difficulties and grew confident with time. She credits her parents for helping her through those times, especially her dad, Karl Doss, who helped her build confidence and develop into the person she is today.
My dad taught me that if something is meant to happen, then it'll happen. My dad is incredibly patient and wise. He's a quiet and reserved man; and very intelligent. He's also the most compassionate man I know. I think the world of my dad.
Professional Career
Doss fell in love with acting from a young age. But she was also equally passionate about swimming along with other sports. Growing up, at one point, she wanted to be a professional swimmer and had even taken up swimming competitively for eight years.
Doss changed her goal from being a professional swimmer to an actress after meeting Janet Louer, a Chicago-based private acting coach. Unfortunately, her start in trying to make a career out of acting didn't go smoothly, and she even considered being a cheesemonger at one point.
The Station 19 actress made her debut in Broadway as an understudy. Not long after, her acting career took off, and she even played the lead on Groundhog Day, which won the 2017 Laurence Olivier Award for Best New Musical.
Doss has since appeared in multiple Broadway productions and played in series like Grey's Anatomy and Iron Fist. In the future, she wishes to become a recording artist and composer to create original music.