ATHLEAN-X coach Jeff Cavaliere is yet to reveal the name of his wife
Even after a decade of a blissful marriage, Jeff Cavaliere is yet to reveal the name of his beautiful wife. However, the fitness guru regularly champions his wife on Instagram.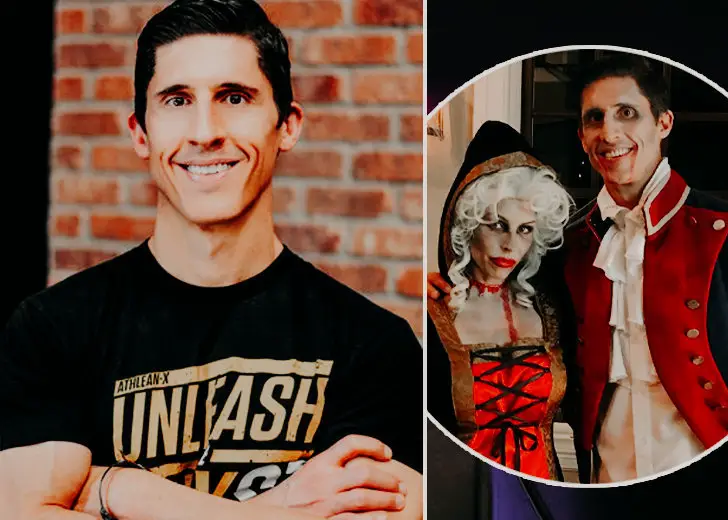 A well-known fitness coach and social media personality, Jeff Cavaliere keeps his personal life under wraps, so much so that he is yet to reveal his wife's name.
However, the handsome hunk often shares photos of his wife on his Instagram, from which we can assume the two share a very understanding relationship.
Cavaliere and His Wife Welcomed Twins in 2016
A very open person, Cavaliere is quite the opposite when it comes to his family. All we know is that the fitness guru got married back in 2008, and eight years after that, he and his wife welcomed twin sons Jason and Xavier. 
Following his boys' arrival, the fitness trainer revealed that he and his wife were busy raising their kids. On November 1, 2017, he took to Instagram to let people know they haven't had an adequate sleep in quite some time. 
Hopefully, the couple has settled on a less hectic schedule, now that the twins are no longer infants. 
On the occasion of Mother's Day in 2020, Cavaliere expressed his gratitude towards his wife for being an amazing mother to two growing kids.
The 45-year-old social media personality mentioned that his wife is more than just the mother of his children. She is the entire world for him and their boys. Cavaliere further reckoned that their boys would tackle every obstacle in the future because of the path she has laid out for them.
To the world you are celebrated today as a mother. To our family you are cherished everyday as our world. Don't know where we'd be without you! You are one of a kind and we can't thank you enough for your selfless and unwavering love and support. The boys will move mountains because of you...after all, they're watching you do it every day! Happy Mother's Day. I love you.
Cavaliere Resigned to Spend More Time with Wife
Cavaliere has shown his love for his wife not just through his Instagram posts but also via actions. Back in 2009, he left a promising career path to give time to his new bride.
The skilled trainer had landed the revered job of the chief physiotherapist and vice strength coach for the New York Mets, a popular Major League Baseball (MLB) franchise. However, the job demanded him to be with the team almost all the time, leaving him with little to no time with his newly-wed wife.  
As a result, he handed in his resignation in 2009. Upon leaving the Mets' job, the well-trained physiotherapist took some time and looked for a venture that allowed him to be his own boss. Eventually, he became the founder of a popular training program, "ATHLEAN-X." 
All this time later, his love and respect for his wife has only soared. In an Instagram post from May 13, 2019, the father of two gave a shout out to three women who influenced him to do better in every step of his life. His wife was one of them, along with his mother and grandmother.