Arcangel Seems to Have Good Family Ties despite Divorce with First Wife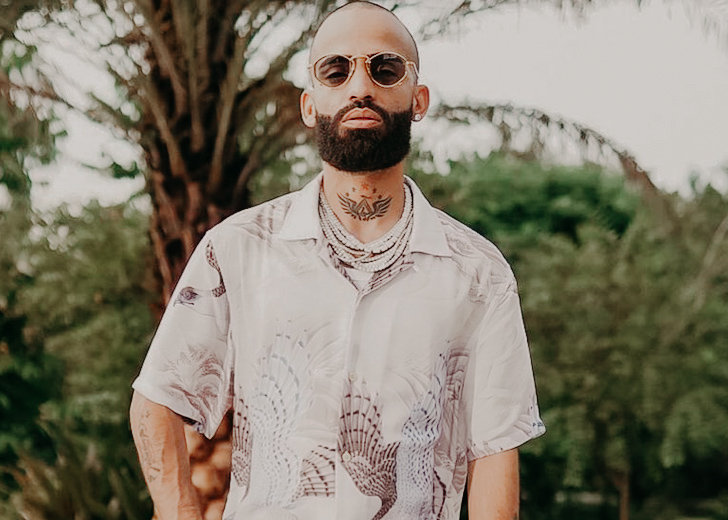 With domestic violence allegations, underlying health conditions, and kids on the bay, Austin Agustin Santos a.k.a. Arcángel's life had been a roller coaster ride. 
Despite the odds, the Dominican singer's social media channels imply he shares quite a bond with his family members, especially his kids. 
Arcangel Arrested for Alleged Domestic Battery
Arcángel once made headlines for a domestic violence controversy in April 2019 and was even arrested for it. The arrest report suggested that Arcángel kicked a woman — his potential partner — after a heated argument between the two. 
The popstar confessed his partner was not okay with him talking to other women. He shared it was just an argument followed by a 'little kick thing.'
The singer's attorney also said that his partner was not on board with what the police had to say. 
Additionally, Edwin Prado, the accused's attorney, claimed that the singer and his ladylove had gone through a lovers' spat. The attorney added that the whole thing was a mere misunderstanding. 
As per a surveillance video captured by Las Vegas Police Officer, Arcángel brutally kicked his girlfriend. The kick reportedly caused her to fly into a wall.
In the end, the singer was arrested for the domestic violence case, and he received bail at $3000.
Arcangel Is Close with His Kids
Despite the domestic violence allegations, the Reggaeton singer is known to be pretty tight with his children and family members. He has three kids from his marriages.
At first, he was married to Alejandra Pascual. He and his first wife gave birth to their son, Austin Alejandro. Despite having a kid, their marriage went south, and they divorced. 

Arcangel with his second wife Janexsy in April 2021. (Photo: Instagram)
Following the split, Arcángel moved on and married his second and current wife, Janexsy.
With Janexsy, Arcángel is parenting two children — a daughter named Angelica Lucero Santos, and a stepson named Joe Martin. His daughter was born on December 29, 2009.
Needless to mention, Arcángel shares a close bond with all his children. 
On September 16, 2020, the loving father posted an adorable picture with his daughter. He completed the post with a heartfelt message, praising her. "La Nina has good taste. She is a very good daughter and deserves that and More. [Translated]" he penned. 
He also gushed about his fatherhood and kids in another Instagram post dated June 2020.

Arcangel with his three kids — Austin (left), Joe (top), and Angelica. (Source: Instagram)
"There's not a day when I don't thank God for my children!" he captioned the carousel featuring his kids' photos. 
Then he went on to share that he was a father because he thought of them daily.
As per his accounts, he would do anything to defend their childhood, safety, growth, and honor. He also thanked God for giving him an opportunity to grace fatherhood at an early age and the wisdom and strength to fulfill his responsibilities.
Arcángel uploaded another post on August 22, 2020. In the post, the singer was accompanied by his children. In the caption, the proud and protective father reiterated he would do anything for them.