Anthony Alabi's Wife Caroline Alabi Encouraged Him to Continue Acting Career
Anthony Alabi would have quit acting if not for his wife Caroline's support.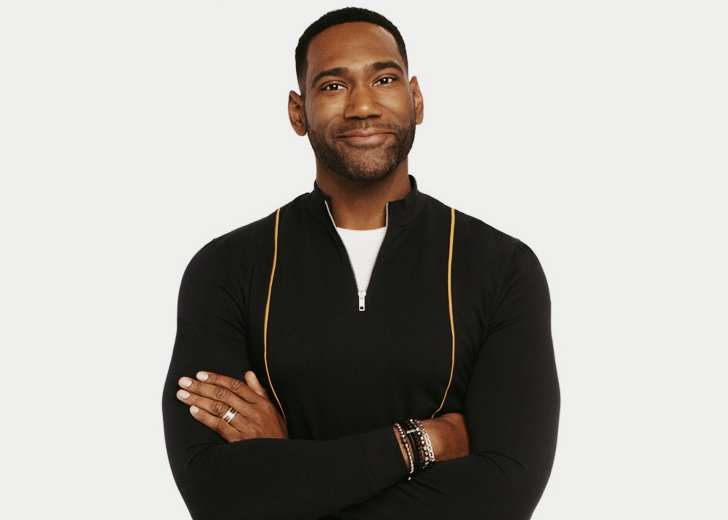 Anthony Alabi believes that his wife Caroline Alabi's support gave him the courage to pursue his dreams, and rightfully so. The Family Reunion actor wouldn't be anywhere he is today if his wife hadn't upheld him in the trying times.
Caroline Alabi Is a Pilates Instructor
Caroline is a certified Pilates instructor. She shares her workouts through her Instagram account and provides detailed tutorials.
During the onset of the Covid-19 pandemic in March 2020, she posted a series of Pilates tutorials, captioned as "#PandemicPilates." Fans were thrilled and thankful for her effort to spread body health awareness during the testing time.
Caroline has built a studio in her home in Los Angeles to work out during the quarantine. Her studio includes gears such as jumpboard, a variety of dumbbells, and exercise balls.
They Give Undivided Attention to Their Kids
The 40-year-old and his wife are parents to two kids - three-year-old daughter Ande Alabi and two-and-a-half years old son Axton Alabi. 
From enjoying holiday seasons to playing around their house, both Anthony and Caroline manage their time for their children. So much so, they even keep their phones away while being at home.
In an interview with LA Parent Magazine in June 2019, Anthony said he was trying to be 'super involved as a dad.'
To give their kids their undivided attention, he and Caroline kept themselves away from phones while at home. He shared it was his technique to balance family and career. 
The former NFL player maintained it was important to work as a team and keep his wife on his priority. So he allocated not only time for kids but also date nights for his wife.
Caroline Supported Anthony at His Lowest
Besides sharing about his parenting techniques, Anthony candidly shed light on the failures he faced in the acting realm. The transition from NFL to Hollywood wasn't smooth as expected as he got rejected from over 100 roles. 
Similar: Jamal Duff's Transition from NFL to Hollywood — Detailed Bio
The rejection took a toll on his heart and mind, and he started doubting his career choice. He was about to quit acting, thinking he needed to grow up and come out of Neverland.
Anthony Alabi with his wife Caroline Alabi. (Photo: Caroline Alabi's Instagram)
During the testing times, his wife supported and motivated him to deal with failures. The San Antonio native claimed Caroline was ready to even live in a card box with him if he would continue with his career choice.
In the light of her untiring support, Anthony fought on. Finally, he got a lead role of Moz McKellan in the American comedy series Family Reunion in 2019. The third season of the series ran from April 2021.