'Sistas' Star Devale Ellis' Net Worth — Transition from Football to TV Shows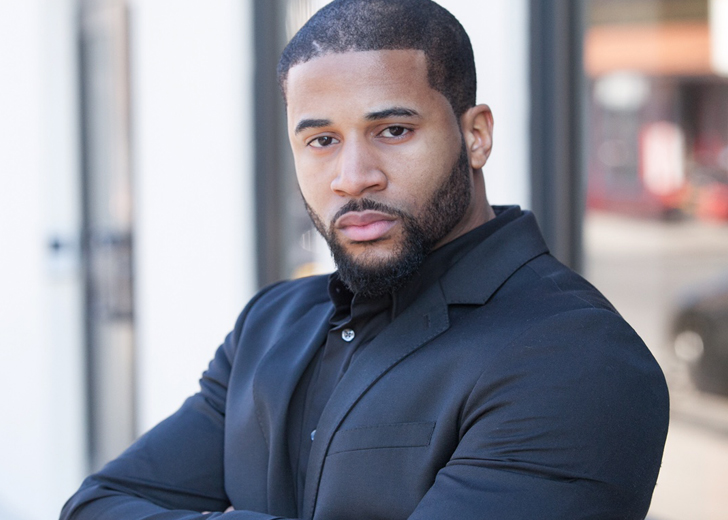 Former American footballer Devale Ellis enriches his net worth from his career as an actor, YouTuber, entrepreneur, and podcaster. He swapped his athletic career with the entertainment industry and garnered recognition from his stints as an actor on BET's comedy-drama, Sistas. 
Played as a Wide Receiver
The Brooklyn, New York native played football at Hofstra University.
He began his NFL career in 2006 after being signed as an undrafted free agent by the Detroit Lions. The wide receiver stayed with the Lions until August 2008.
Following his departure from Lions, he signed a contract with Cleveland Browns in December 2008 until being waived in July 2009. Ellis retired from the NFL in 2010 and began pursuing an acting career.
Got a Lead Role in a Movie in 2017
After he came into the world of acting, Ellis spent most of his starting years making guest appearances in TV series and shorts films, including Young Like Us, Power, The Mysteries of Laura, and Gotham.
He landed his first lead role on Vish Merrick, a 2017 TV series. The series ran for ten episodes and played a significant role in highlighting his acting abilities. Thereon, he got recurring roles in multiple series like Tough Love, It's from Bruno!, and Makeup X Breakup.
In 2019, the Power actor landed the role of Zac on Sistas, an American television comedy-drama series created, written, and executive-produced by Tyler Perry.
Devale shared his experience working with Tyler Perry in an interview with rollingout in 2020. He stated that the first season of Sistas was shot in just three weeks.
It's been unreal. It kind of reminds me of the football season. Everyone talks about how fast he shoots. We shot 25 episodes in three-and-a-half weeks. If you think about my experience in the NFL, you ultimately have about four weeks to try to make a football team.
The second season of the Sistas premiered on October 14, 2020.
Devale Ellis and His Wife are YouTubers
Besides acting, Devale runs a YouTube channel named The Ellises with his wife, Khadeen Ellis. The channel that showcases their family life has over 230K subscribers.
Along with the YouTube channel, the couple also runs a podcast named Dead Ass. The podcast got outstanding success, with each episode being downloaded over 150,000 times.
Devale and his wife have interviewed guests like Joe Biden, Louis Car, and Melanie Fiona, among others on their podcast.
Because of the podcast's success, 
iHeartMedia
, America's #1 audio company, added Dead Ass to their podcast network on September 29, 2020.
"We have built 'Dead Ass with Khadeen and Ellis' from the ground up while providing a front seat to listeners as we openly discuss topics that are often viewed as taboo or brash," said Khadeen while describing the milestone to the company. "We are honored to be a part of the iHeartMedia family," she added.
How Much is Devale Ellis Worth?
Finance is one of the recurring themes on their channel Dead Ass. The pair often share their experiences and advice on it. Especially for Ellis, he went through a slump after he was cut from NFL during the recession.
In his interview with The New York Times, Ellis revealed how he consulted his partner Khadeen and asked her to go along with his plans to move on from "living paycheck to paycheck."
My budget now is so precise. Living through the recession after being cut from the N.F.L., I remember living paycheck to paycheck. I didn't have a job. I said to Khadeen, who wasn't yet my wife, 'If you just rock with me, I guarantee you we'll never be in this situation again.'
Now, the pair are financially thriving; they have a stable income and a house in Los Angeles. However, there has been no concrete statement about the figure of their net worth. It is only known that they have financial advisors and a team to manage their wealth.