Amy Lee Crushed over Her Current Husband Even When They Were in Separate Relationships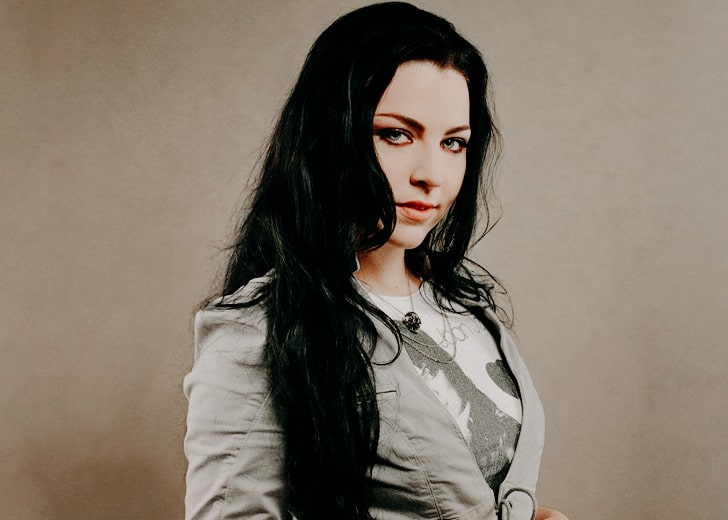 Singer-songwriter Amy Lee had a crush on her current husband Josh Hartzler, a therapist when they both were in other relationships.
Moreover, Evanescence's co-founder and lead vocalist even wrote songs and other music pieces, keeping him in mind, but she never told him that.
Years later, the two are married to each other and are parents to an 7-year-old son.
Amy Lee Had a Crush on Josh Hartzler
While talking to Westword in 2007, Lee shared her strange love connection with her now husband when both maintained separate relationships. The singer disclosed she knew Hartzler "forever" and always had a crush on him.
However, she was never expressive of her feelings because they both were in different relationships. They, too, maintained a very "distant relationship," and Lee grew feelings for him whenever they talked.
We sort of had this very distant relationship over the years, because we were both in other relationships.
To avoid complications, she even tried cutting him out of her life, but the therapist would always find her.
Amy Lee and her husband Josh Hartzler. (Photo: Twitter)
She profoundly remembers, "I knew that every time I talked to him, I had feelings for him, so I sort of almost cut him out of my life, but he always found me."
Amy Lee and Her Husband Married in 2007
After years of crushing on him, Lee expressed how she felt about Hartzler. The result? They got into a relationship.
And within a year of dating, the two got engaged on January 9, 2007. The therapist got down on one knee and proposed the 'Bring Me To Life' songstress when Lee and her band were in Toronto to perform at the Air Canada Centre.
The same year, on May 6, the couple tied the knot at Lee's family home in Little Rock, Arkansas, in the presence of Lee's grandfather Bob Cargill [who also performed the ceremony.]
Hartzler's friend David Hodges [the groomsman], and Evanescence's guitarist Terry Balsamo, were also among the attendees. 
Further, Lee and her spouse went to an island south of the Bahamas for their honeymoon after their wedding night at Little Rock's Peabody Hotel.
Amy Lee and Her Husband Are Parents to a Son 
Lee and her husband are parents to a son named Jack Lion Hartzler, born on July 24, 2014.
Lee spending time with her son Jack Lion Hartzler. (Photo: Instagram)
Lee had announced that she was expecting a baby with her husband in early 2014. In a tweet, she wrote, "Ok I can't keep it a secret anymore. I've been working on a very special new project for 2014-A BABY! Josh and I are expecting! I'm so happy!"
She also posted a picture of her baby bump on Instagram, letting her fans know that she was pregnant.
On July 28, 2014, the musical artist took to Instagram to confirm the birth of her first child.
She posted a picture of herself with her newborn son in a hospital. In the caption, she penned, "Our little cub, Jack Lion Hartzler, is here. I have never known the depths of my heart till now." She added her world just exploded into technicolor.
Lee and her family have been living in an apartment in Nashville since 2019, after leaving Brooklyn, where they lived for 20 years.