Inside Alexandra Daddario's Love Life — From Brendan Wallace to Andrew Form
Alexandra Daddario was spotted with Brendan Wallace on several occasions back in 2019, but the two seem to have ended their romantic relationship.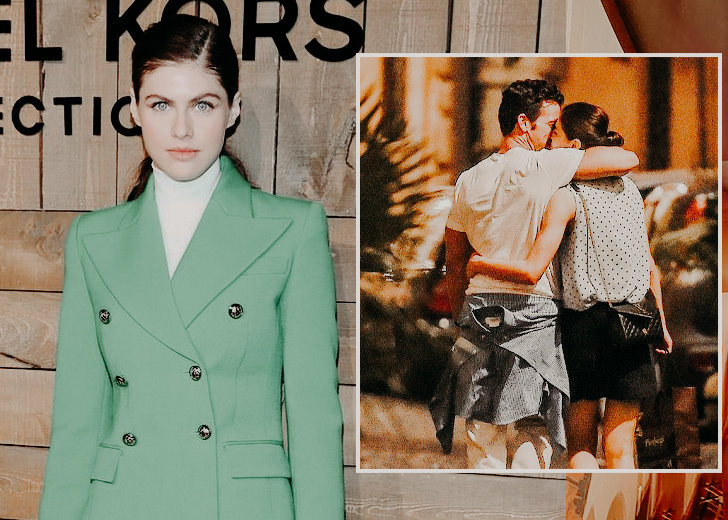 Alexandra Daddario, who had made headlines for her relationship with Brendan Wallace back in 2019, recently surprised fans with a confession of love for producer Andrew Form. 
Daddario was first spotted with Emma Watson's ex-boyfriend when the two went out on a dinner date in the Venice area of Los Angeles in late April 2020. 
Daily Mail came forth with the pictures of the then-alleged couple hanging out on the streets of LA. 
In the associated snaps, the True Detective star sported a casual long-sleeve black shirt paired with black distressed skinny jeans. 
She had a pair of white sneakers on, and a grey cap completed her look. 
Accompanying the actress was the tech-businessman who opted for an all-black outfit. He wore a dark pullover and a pair of black jeans to match. 
Up until that point, their relationship was nothing more than speculation. However, it didn't stay that way for long. 
The following July, the couple was captured on camera as they were out for a romantic getaway in Italy. 
According to reports from Daily Mail, the couple spent some time in Rome, where they enjoyed dinner at Pierluigi's restaurant. Following the dinner, the couple was strolling through the city. 
The outlet's sources caught the couple engaged in PDA as the two wrapped their arms around one another for a kiss. Wallace was not shy about putting on a hands-on display of their relationship, literally. 
The capital investor was caught on camera as he grabbed Daddario's derriere somewhere in the streets of Rome. The pair was also seen spending time on a yacht in Capri during the same trip. 
Apart from a few public sightings that more or less confirmed Daddario and Wallace's romance, the couple had mostly kept their relationship low-key. 
So much so that there was nothing concrete suggesting that the couple had broken up right up until Daddario surprised fans with yet another PDA-filled revelation. 
In an Instagram post from May 2021, the actress announced her love for Form, or as she claimed, love was an understatement. 
The accompanying monochrome snap saw the adorable couple in one another's embrace, eyes shut, as they leaned in for a kiss.
The moment, when captured on camera, was dramatically blown out by white light just enough to make the snap all the more picturesque. 
Most recently, Daily Mail spotted the now Instagram official couple out on a date night at Craig's in West Hollywood. Cameras saw the couple walk out of the establishment hand in hand. 
Prior to the aforementioned relationships, Daddario was rumored to be dating her Baywatch costar, Zac Efron, as the two were seen spending a lot of time together promoting their 2017 release. 
Before that still, she was engaged to Logan Lerman in 2016.
She also dated Trey Songz back in 2011, after she broke up with boyfriend Jason Fuchs, who she had sated from 2006 to 2009.