Alex Wolff Considers Girlfriend the Best Thing That Ever Happened to Him
Alex Wolff is smitten with his girlfriend.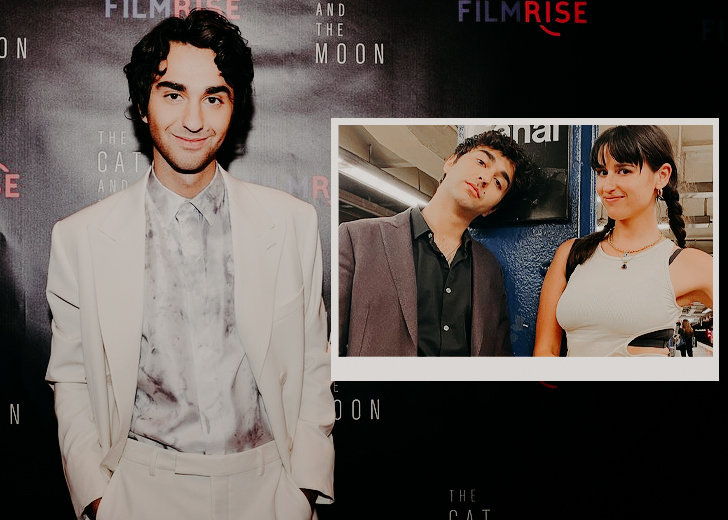 Alex Wolff is all grown up and in love. 
On May 3, Wolff uploaded an Instagram carousel for his girlfriend Rozzi Crane's 21st birthday. In the captions, he gushed about how she was the best thing that ever happened to him. 
For those of you wondering, Crane is a musician just like Wolff. A talented singer/songwriter with a soulful voice and knack for writing enchantingly intimate lyrics, she caught the attention of Maroon 5's frontman Adam Levine, who then signed her to his label, 222 Records. 
Crane released two EPs on Levine's label before moving to Small Giant Records to release her debut album, Bad Together. 
Since then, Crane's career continued on an upward trajectory with a string of well-received singles, tours, television appearances, acting gigs, and the launch of her podcast, Ugh! You're So Good. 
Although there are no reports of how long Wolff and his girlfriend have been together, a quick scroll through his Instagram hints that he is smitten. 
Alex Wolff and His Tween Rock Band
Wolff might be a loved-up adult now, but he was a famous Disney star kid. He and his older brother Nat rose to prominence in Nickelodeon's The Naked Brothers Band, which premiered in 2007. 
The series was a mockumentary about the two brothers' tween rock band and their road to success. It was written and directed by their mother, Polly Draper, and their father, Michael Wolff, even played their father on the show. 
The show was based on their real lives mostly, according to Nat. 
It's all based on reality and not like work. It's things we might say or do or want to say or do. 
Wolff and his brother released two soundtrack albums for the series, The Naked Brothers Band and I Don't Want to Go to School, co-produced by their father.
The show was so successful; it spawned a movie, The Naked Brothers Band: The Movie.
Life After Nickelodeon
After the show's end, Wolff and his brother continued their music career and formed a duo called Nat & Alex Wolff. They released multiple studio albums, including Black Sheep, in 2011 and composed soundtracks for several movies.  
As they got older, both brothers began focusing on their acting careers. Wolff starred in the big-budget reboot Jumanji: Welcome to the Jungle and Jumanji: The Next Level. 
In 2018, Wolff played Peter Graham in the horror film Hereditary and admitted that it was the most challenging and terrifying role he had ever taken on. 
It stuck with me while we were filming, and it stuck with me well after. I don't think you can go through something like this and not have some sort of PTSD afterward.
He also made his directorial debut in the coming-of-age movie, The Cat and the Moon in 2019, which he wrote and starred in. 
His new movie Pig is slated for release in July.