Actress Choi Ji-woo's fans signed a petition against Korean media outlet, Dispatch, for private leaking information about her husband
South Korean actress Choi Ji-woo married her husband on March 29, 2018, in a private wedding. But her privacy was breached when Dispatch disclosed details about the actress's other-half.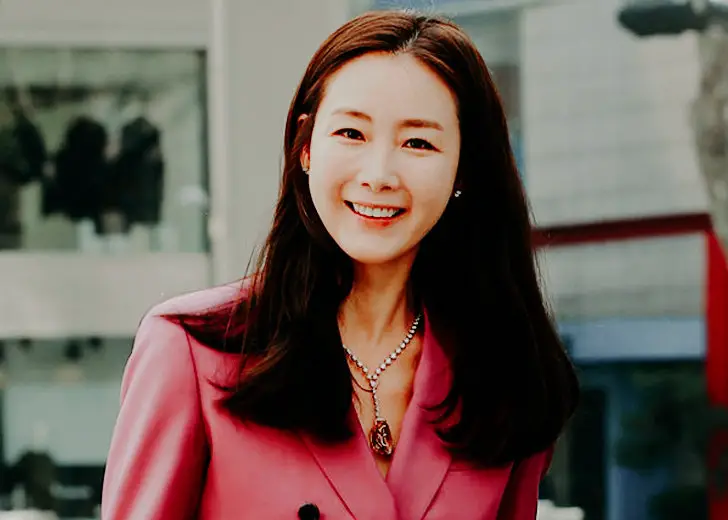 South Korean actress Choi Ji-woo married her husband on March 29, 2018, in a private wedding. The actress did not even consider revealing her spouse's identity, keeping the couple's privacy in high regard.
Since then, Ji-woo's personal life has been the subject of curiosity, leading Korean media outlet Dispatch to disclose unverified details about the actress's other-half. The result? Thousands of supporters signed an online petition to support the Winter Sonata star's privacy, asking to abolish Dispatch's reports on Ji-woo's husband.
Ji-woo Prefers a Private Life
Understandably, people are curious to know more about their preferred celebrities and public figures. However, one also needs to acknowledge that the public figures have private lives, and they have every right to keep it away from the spotlight.
The Stairway to Heaven actress also tried to maintain privacy around her married life and husband. Sadly, she failed to do so after a few outlets—Dispatch happens to be one of them—revealed her husband's details, including his last name, age, and employer.
Dispatch's report, published in July 2018, stated that the actress's husband was nine years younger than her; he changed his name due to his relationship with her, and the two dated for three years before their marriage.
In her defense, Ji-woo first filed a complaint against Dispatch for releasing her husband's personal information. Following that, a report claimed by the actress's management agency, YG Entertainment, came out. The report stated that the couple had dated for a year, contradicting Dispatch's reports that had claimed that the couple was dating for three years before their marriage.
The agency also asked the public and the media to stop making baseless assumptions, as the actress was under tremendous pressure because of the breach of privacy.
The reason why we did not reveal the husband's personal details is because we thought it can create needless prejudices regarding the husband's business and other work. - YG Entertainment
Parallelly, the actress's supporters and those in favor of respecting her privacy started signing an online petition on the presidential office's website demanding the report's abolishment. As of July 16, 2018, the number of supporters to sign the petition had reached over 201,739.
Many times, the stories they cover turn out to be mere rumors. Not only does this hurt the targeted celebrity, but it also hurts his or her fans and the people related to them," the petition reads. "If it is hard to abolish the news media outlet, then at least provide strong punishment against spreading false information. - Statement by petitioner
According to the Blue House petition website, the government will release an official response or statement for any petition with over 200,000 signatures.
The Actress and Her Husband Are Parents Now
The actress and her husband were blessed with a baby girl on May 16, 2020, leaving the chaos around her personal life and the infringement of her privacy issues behind [that happened in the early days of her marriage]. The actress was 45-years-old when she gave birth to her first child.

Choi Ji-woo holds "baby-girl" balloons. (Photo: Today Online)
Confirming the news, Ji-woo's agency, YG Entertainment, stated:
Choi Ji Woo gave birth to her daughter this morning. Both the mother and daughter are in good health. Choi Ji Woo is currently resting and recuperating. We wish to thank everyone who has been sending in their congratulations.
The actress had earlier announced that she and her husband were expecting their first child together in December 2019.