Inside Park Shin-hye and Boyfriend Choi Tae-joon's Relationship
Beautiful South Korean actress Park Shin-hye is in love with actor Choi Tae-joon.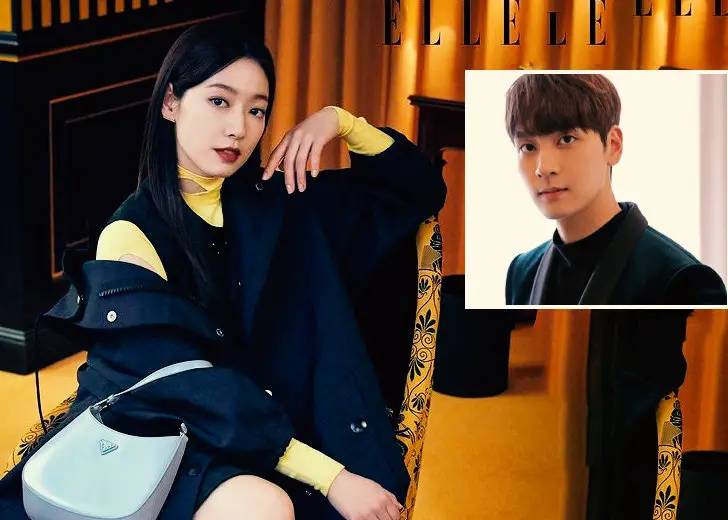 In 2018, South Korean actress Park Shin-hye and actor Choi Tae-joon were confirmed to be in a relationship. 
As per Soompi.com, their dating history was confirmed by their respective agencies. At the time, they were understood to be having an affair for around a year.
However, their curious fans spotted clear clues of them dating with the help of their movie clips, travel pictures, and videos from way before the couple's relationship became official.
Park Shin-hye and Choi Tae-joon's Relationship History
Firstly, fans were suspicious of their love affair after the two were seen sharing the screen together in the Korean drama The King of Dramas, which premiered in 2012.
In the said drama, Shin-hye and Tae-joon were seen in an intimate kissing scene, and their chemistry caught the eye of their fans.  
After a few years, in 2017, the two were spotted spending their vacation together. Shortly after, the couple was seen together once again during their secret National park and Aquarium date.
However, the actress's agency S.A.L.T Entertainment quickly denied dating rumors by calling them to be in "a close senior-junior relationship," given the actors both studied at Chung Ang University. 
But their private affair couldn't remain confined for a long time as a year later, the news of the couple dating was officially confirmed. 
As per Naver, official statements were put out by their respective agencies, and thus their relationship was made public in 2018.
According to Tae-joon's former agency, Huayi Brothers, the love affair developed toward the end of 2017 with the help of their close colleagues. Similarly, S.A.L.T Entertainment also cited identical details and confirmed the news.  
Park Shin-hye Initially Denied Dating Rumors
The beautiful actress, who was initially suspected to be dating actor Tae-joon denied the relationship rumors. And she did not reveal whether or not Tae-joon was her boyfriend.
Instead, Shin-hye called such matters private and urged the need to distinguish the difference between their private and professional lives. According to the actress, there was no need to publicly announce her love affair and would only do so after getting married. 
But in 2020, Shin-hye finally spoke openly about her relationship with boyfriend Tae-joon while promoting her movie #Alive, a survival thriller.
Per Naver, the Korean beauty spoke about how it wasn't their intention to go public with their relationship in the first place.
But since their dating history was already made public, Shin-hye did not shy away from speaking about her love life and called her attachment with Tae-joon to be going well. 
Is Park Shin-hye Getting Married to Her Boyfriend?
Earlier in May, there were intense rumors of the couple getting married soon, after Tae-joon returned from his mandatory military service. 
As reported by Naver, Tae-joon's management agency, Santa Clause Entertainment, announced his return from his military service as a social worker on May 18, 2021, and within days rumors of their potential marriage started circulating on social media. 
However, neither Shin-hye nor Tae-joon have confirmed the news of their wedding so far.