Facts about Willa Fitzgerald's Personal Life—Family and Boyfriend
Here's everything you need to know about Willa Fitzgerald's personal life.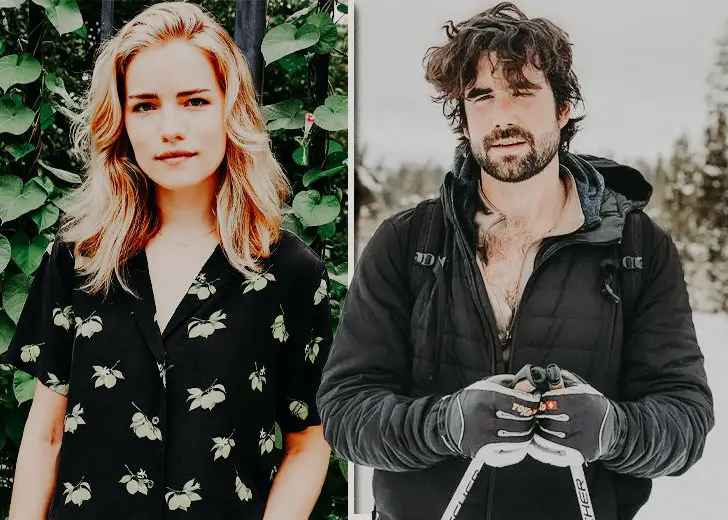 Willa Fitzgerald has made a name for herself in the entertainment world as a successful actress after appearing in projects like The Goldfinch, Little Women, Scream, and Royal Pains.
Most recently, she channeled her acting pedigree into her new program Dare Me, a dramatic look at the competitive world of high school cheerleading.
Fitzgerald's immaculate portrayal of Coach Colette French in Megan Abbott's Netflix teenage drama captured millions of hearts and contributed to the series' much-vaunted success.
With her increasing popularity, the viewers are interested in her personal life as well. 
Who is Willa Fitzgerald Dating?
According to 2020 reports POPSUGAR, Fitzgerald has been reportedly dating Gabriel "Gabe" Kennedy since 2017.
Kennedy is a successful entrepreneur and co-founder of a hemp and herbal company called Plant People. He is also a world-class chef, globetrotter, and television presenter.
On June 7, 2017, the couple collaborated on a "plastic awareness" advertisement, which they both uploaded on their Instagram feeds.
Ever since, the two appeared frequently on each other's Instagram posts. From traveling to exotic destinations with her boyfriend to attending film festivals and red carpet events with him, the couple shared their journey on Instagram.
On a May 26, 2019 Instagram post, Fitzgerald stated that she had been committed to Kennedy for the previous two years. The actress shared a cute picture of her partner with a puppy without sharing the intricacies of their romance. 
However, the couple has now stopped posting about their relationship on social media after Fitzgerald uploaded a selfie of herself and Kennedy in July 2019. So, it's unclear if the couple is still together or not.
Willa Fitzgerald's Family
The talented actress was born on January 17, 1991, in Nashville, Tennessee. She refers to her parents as "hippies." She was raised on organic food and trained to meditate at an early age by her parents.
Fitzgerald still has the organic cookbook titled The Moosewood Cookbook by Mollie Katzen that her mother gave her while she was in college. She continues to use it for meal prep rather than eating out.
The Tennessee native suffers from polycystic ovarian disease and tries to eat a well-balanced diet, and consumes herbs with medicinal powers by cooking and baking. It helps her to relieve the symptoms and treat the disorder. 
She finds herbs like ashwagandha, chaga mushrooms, and vitex incredibly beneficial to manage her discomfort.
A Yale Graduate 
Fitzgerald earned her BA in Theatre Studies from Yale University in 2013 and excelled with the Ivys. After two years of studying psychology, she followed her passion and studied theater.
In a 2020 interview with Wonderland, she revealed she was passionate about having a liberal arts degree with a vast catalog of courses to choose from, rather than attending a conservatory geared for aspiring actors. 
The 30-year-old actress also has an extensive theater background and has appeared in plays like Couple in the Kitchen, Cow Play, The Private Sector, and The Cat and the Canary.
During the interaction, Fitzgerald explained that transitioning from theater to on-screen actor took a lot of learning since she was not taught to be a television actor in school. "I really had to learn on the job, and it's the most trial by fire to learn anything, but also the most direct way to learn anything," she added.