Violet Chachki's Tattoos Provide an Insight into Who She Is
Violet Chachki is one of the many tattooed drag queens.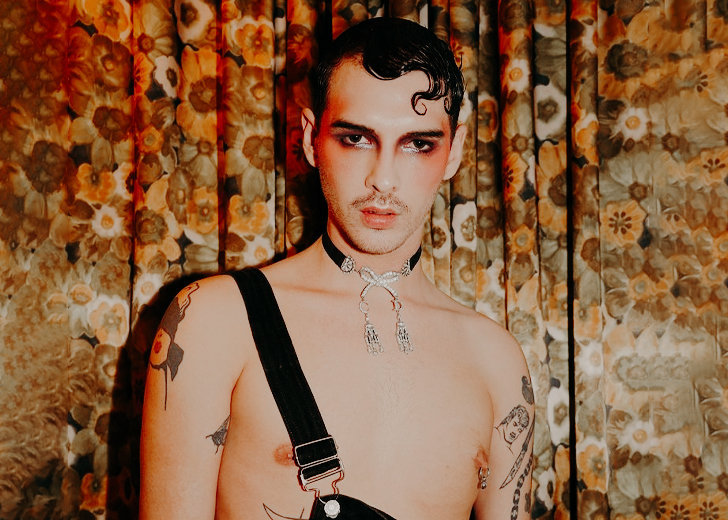 Violet Chachki made her debut on the seventh season of RuPaul's Drag Race in 2014,
Although there was fierce competition, Chachki conquered the challenges and earned the title of America's Next Drag Superstar, joining an elite group of crowned queens. 
During her stint on the Emmy-winning series, she left a lasting impression with her innovative, gender-bending runways, 19-inch waist, and in-depth knowledge of fashion history on the runway.
She used the platform to infiltrate the fashion world and quickly became a front-row regular at fashion weeks.
As one of the most fabulous fashionistas in HERstory, Chachki walked the Met Gala red carpet and starred in a campaign film for Prada alongside Sarah Paulson.
But, as memorable as she is for her style, her collection of tattoos is equally impressive. 
Chachki's Tattoo Tour
Chachki is one of many tattooed drag queens. In 2019, after getting many questions from fans about her tattoos, she uploaded a video with an in-depth explanation.
She started by showing the very first tattoo she got when she was 15. It was a stick-and-poke tattoo of an anchor given to her by her friend, Josie.
Her second was of a matching skull tattoo that she got with a friend. The next tattoo she showed was of a safety pin located right atop her scar to make it look like the pin was holding her scar. 
The drag queen then showed a 1959 original Mattel toymaker logo tattoo on her arms. She revealed that Chachki means "a really pretty girl or doll," and the inspiration for her drag look came from Barbie. 
A lover of insects, she also had a cicada tattoo, a southern fly to remind her of her hometown, Georgia.
Right above the cicada was a tattoo of John Willy's magazine illustration for Bizarre. Chachki explained that John Willy always inspired her. 
The next tattoo she showed was a face of a poodle, but not your everyday kind.
The poodle was on the top half of Chachki's left arm and had a leather harness around the mouth with a chain that trailed down her arm's length. She explained she wanted it in a BDSM style. 
While some of her tattoos are easily recognizable, she revealed that one in particular always confused people because they could not tell what it was.
However, she iterated that it is one of her favorite tattoos, and it paid homage to the greatest queer character in cinema, Buffalo Bill, from the movie Silence of the Lambs. 
In the movie, Buffalo Bill had a tattoo on his chest of a bloody rib, and it was the same one that Chachki had. 
She also showed a tattoo of a violet referencing her name and one of a limp wrist which is synonymous with an effeminate man, especially a gay man.